If you outsource your NPD, will it be effective and economical, and should you give it serious consideration?
Here are some points we noted based on our research and experience providing product-development services to industry both in the UK and further afield:
1. Lower Costs
Outside companies are almost always faster than internal teams at developing new products because they apply a heightened focus and dedicated resources to the project.
This can:
cut costs in the short term,
result in a quicker ROI, and
result in higher profits in the long term
2. Overload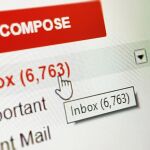 In-house product-development departments are normally inundated with work.  Corporate management tends to oversimplify the NPD process, which means design teams are typically overloaded with projects that require wide-ranging expertise. 
Most organizations would benefit by letting their engineering departments focus on fewer projects.
In effect, that is exactly what outsourcing provides: if you outsource your NPD, you'll get dedicated resources focused on the completion of a single project.
3. Innovation
Innovation becomes increasingly difficult as organizations grow.  Reasons range from a history of doing things a certain way, risk aversion, a narrow focus on one's own industry, and fears over cannibalizing existing products and income.  It takes a lot of gut and courage for companies to disrupt themselves.
Companies can overcome or mitigate these powerful factors through collaborating with Innovolo.
Research concluded that those firms that do both internal and external collaboration well are best equipped to succeed. [efn_note]Johnson, William & Filippini, Roberto. (2009). Internal vs. External Collaboration: What Works. Research-Technology Management. 52. 10.1080/08956308.2009.11657564. [/efn_note]
4. Productivity
As companies grow, teams spend less time on NPD versus maintaining existing products. For example, as companies grow and add products, they must use a greater portion of resources for sustaining engineering.
This limits the time available for NPD.
The problem gets worse until an organization separates NPD from other engineering functions, but this is usually feasible only in large organizations, unless of course you…
Yep, you guessed it.
5. Expertise
Most NPD requires diverse skills and experience. Relying only on internal resources makes it almost impossible to ensure the necessary expertise is always available when needed. External resources broaden an company's knowledge and experience base.
Also, integrating internal resources with an outside firm widens the support network of suppliers, vendors, prototype houses, and the like.
This, too, can help accelerate a project.