Artificial Intelligence (AI)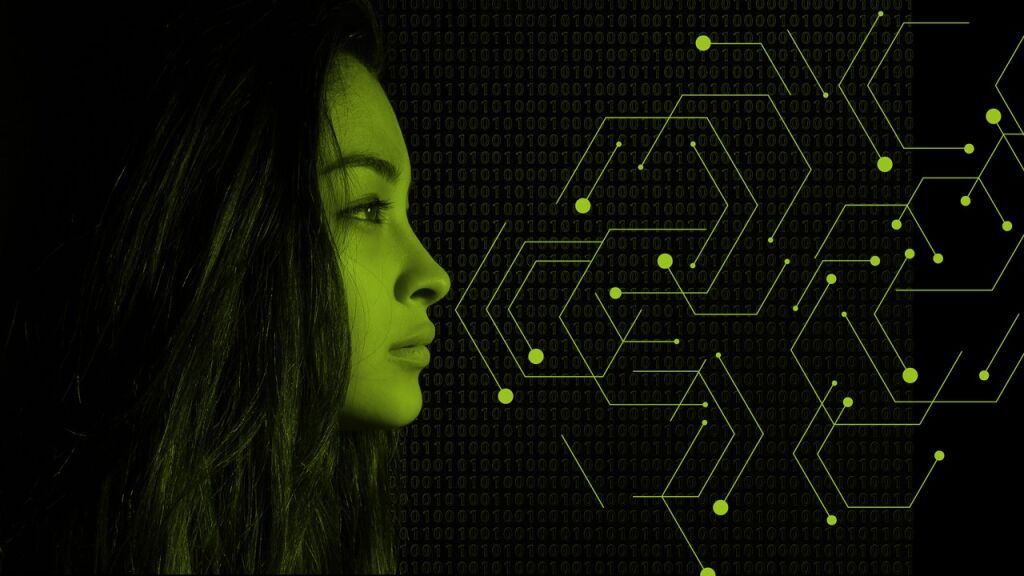 DIGITAL SERVICES
Artificial Intelligence (AI)
Build AI into your business to create intelligent workflows that automate decisions.
More info
What can Artificial Intelligence do?
There are a vast number of emerging applications for narrow AI: interpreting video feeds from drones carrying out visual inspections of infrastructure such as oil pipelines, organizing personal and business calendars, responding to simple customer-service queries, coordinating with other intelligent systems to carry out tasks like booking a hotel at a suitable time and location, helping radiologists to spot potential tumors in X-rays, flagging inappropriate content online, detecting wear and tear in elevators from data gathered by IoT devices, generating a 3D model of the world from satellite imagery, the list goes on and on.
New applications of these learning systems are emerging all the time. Graphics card designer Nvidia recently revealed an AI-based system Maxine, which allows people to make good quality video calls, almost regardless of the speed of their internet connection. The system reduces the bandwidth needed for such calls by a factor of 10 by not transmitting the full video stream over the internet and instead of animating a small number of static images of the caller, in a manner designed to reproduce the callers facial expressions and movements in real-time and to be indistinguishable from the video.
However, as much untapped potential as these systems have, sometimes ambitions for the technology outstrips reality. A case in point is self-driving cars, which themselves are underpinned by AI-powered systems such as computer vision. Electric car company Tesla is lagging some way behind CEO Elon Musk's original timeline for the car's Autopilot system being upgraded to "full self-driving" from the system's more limited assisted-driving capabilities, with the Full Self-Driving option only recently rolled out to a select group of expert drivers as part of a beta testing program.
The answer to this question can vary from £0 to more than £300,000 for AI software. This software can range from a solution provided by a third-party to a custom turnkey platform developed by a team of data scientists.
If your company uses a third-party AI software, like for a pre-built chatbot, expect to pay up to $40,000 per year. In some cases, your business may find free chatbot applications that meet your needs, though these mostly work for entrepreneurial operations.
In comparison, custom AI solutions cost anywhere from $6000 to over $300,000. This price tag includes development and rollout. Ongoing AI services, for example consulting, generally cost less and depend on the consultant's hourly fee. Most AI consultants charge £200 to £350 per hour, whereas Innovolo offers Artificial Intelligence as part of our Innovation-as-a-Service Lab or Innovation Bulk Hours packages.
Step 1: Initial AI Consultation
Understand your challenges
Define the project objectives
Determine priorities
Initial feasibility assessment
Step 2: Scoping Programme
Evaluate data and infrastructure
Explore options
Estimate time and costs
Deliver AI Scoping Proposal
Step 3: Present Proposal
Proposal review
Client approval and Project sign off
Assemble the team
Step 4: Develop and Deploy
Build and train models
Assess performance
Deploy the solution
What's the difference between RPA and AI?
RPA (Robotic Process Automation) deals with structured data. AI (Artificial Intelligence) is used to gather insights from semi-structured and unstructured data in text, scanned documents, webpages, and PDFs. AI brings value by processing and converting the data to a structured form for RPA to understand.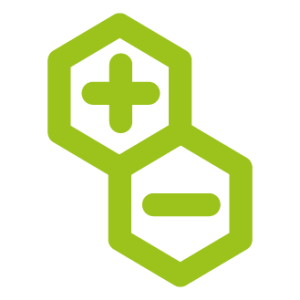 Artificial Intelligence Use Cases
Task and Process Automation

Management

Decision Making

Customer Service

Growth Forecasting

Financial Trend Prediction

New Product Development

Marketing

Chatbots
AI for Task and Process Automation
Automation can impact the way companies communicate, collect, and use data, and it plays a large role in increasing efficiency in lead management
Make processes more efficient and effective
Facilitate monitoring and management
Assist in decision making
Enable continuous process improvement
Improve customer service
Replace or control human tasks with automation
Allow more transparency and agility in the flow of information
Deliver products and services with more value to the customer
Reduce costs
Decrease risk
Meet the organization's strategic objectives
Case Study 1: Increased productivity
A world-class testing, inspection, and certification company has used process automation to do their opening audit for convenience stores.
As a result, each stage and the evolution of the store opening schedule gained visibility through automation, allowing better control and monitoring, which generated a 50% increase in the company's productivity.
Case Study 2: Service desk automation
A large private pension company has automated its customer care services in a broad way that integrates and makes available information across various areas of the organization, such as IT, marketing, HR, and the process office.
In total, 130 process flows were automated, serving more than 150 thousand occurrences per month.
Case Study 3: Process control
A large non-profit institution focused on assisting and consulting with small businesses and stimulating entrepreneurship was having problems managing a large number of calls to its ombudsman.
Therefore, with the automation of this process, the generation of KPIs allowed it to manage the flow in a much more effective way, mainly with the more transparent measurement of customer satisfaction.
AI for Management
Data Analysis
Predictive modeling uses existing data to predict potential outcomes for a project.
Analyzing and predicting project outcomes based on business intelligence and competitive intelligence
Predicting the potential synergy of team members
Analyzing and discovering patterns within change management metrics
Recognizing and identifying sentiment within social media or web data
This will help managers better understand their projects, make better predictions, and produce better results.
Digital Adoption Platforms, Training, and Onboarding
Digital adoption platforms are applications that boost those metrics during employee training and onboarding.
In large enterprises, this process can be expensive – which is why digital adoption platforms have exploded in popularity.
WalkMe's digital adoption platform, for instance, uses real-time data and predictive analytics to:
Understand user behaviour
Predict their next actions
Improve engagement, adoption, and productivity
This type of AI-fuelled application greatly improves ROI for businesses that want to train new users, whether those users are customers or employees.
Project Management
A much-cited statistic claims that project managers spend 54% of their time on mundane administrative tasks.
AI is set to change all that, by:
Automating many of those mundane administrative tasks
Discovering insights and performing automated actions based on those insights
Acting as a "smart assistant" that keeps you updated with the most important project information
Performing the same data analysis functions mentioned above – such as prediction and sentiment analysis
AI for Decision Making
AI – A Boon to Business
automation of cognitive and physical tasks
helps people perform tasks faster and better and make better decisions
enables the automation of decision making without human intervention.
enhance automation thus reducing intensive human labour and tedious tasks.
aid the growth of both the economy and humans
revolutionary impact on the decision-making process
Case Study: Smart weather forecasting; AI is bridging the gap between data scientists and climate scientists. This gives companies the opportunity to fight disaster with algorithms.
AI the Game Changer
AI has revolutionized business decision making.
Along with ever-increasing data storage and computing power, AI can:
augment human intelligence and enable smarter decision-making
eliminate the huge costs of a wrong decision because it can practically eliminate human biases and errors
speed up the decision-making process.
1. Marketing Decision-Making
Includes understanding customer needs and desires and aligning products to those needs and desires. A handle on changing customer behaviour is vital to make the best marketing decisions.
AI simulation and modelling techniques provide reliable insight into the consumers' persona. This will help predict consumers' behaviour. Through real-time data gathering, trend analysis and forecasting, an AI system can help businesses make insightful marketing decisions.
2. CRM
Organizations can identify a consumer's lifetime value with the help of AI's buyer persona modelling. It can help organizations manage multiple inputs. During a complex decision-making process, AI can efficiently manage and control different factors at the same point in time. It can source and process large amounts of data within minutes while providing valuable business-based insights. While humans face decision fatigue, algorithms do not have such limitations, which make AI-based decisions faster and better.
3. Recommender System
Recommender system (engine) is a technology that recommends products or other items to users. Although recommendation systems were initially used for music content sites, now it's used has expanded to various industries. In this, an AI system learns a consumer's preference based on 'explicit' or 'implicit' feedbacks. This information can help the organization reduce bounce rate and craft better customer-specific targeted content.
4. Problem Solving
An expert system is a kind of problem-solving software which tries to replicate the knowledge and reasoning methods of the experts. This system uses expert thinking processes to provide data, which includes assessment and recommendations for your problem. This makes it easier to make the right decision and respond swiftly when faced with issues and problems.
5. Opinion Mining
AI has been able to provide reliable insight to decision-makers. For example, in marketing, AI has provided businesses invaluable insight about consumers, which helps them enhance their communication with the consumers. It also helps retailers predict product demand and respond to it quickly.
To that end, opinion mining helps businesses understand why people feel the way they feel. Most often a single customer's concerns might be common among others. When sufficient opinions are gathered and analysed correctly, the information gleaned will help organizations gauge and predict the concerns of the silent majority. AI has improved this mining process through automation, which is quicker and more reliable, helping organizations in making critical business decisions.
6. Augmented Analytics
According to a recent press release by Gartner, Augmented Analytics is going to be the next big trend which will transform the way analytics content is advanced, expended and shared.
Quote: VP analyst at Gartner, Rita Sallam said, "The story of data and analytics keeps evolving, from supporting internal decision making to continuous intelligence, information products and appointing chief data officers."
Wise business decisions are made when business executives and decision-makers have reliable data and recommendations. AI not only improves the performance of both the individual members of the team but also the competitive edge of the business.
Make Bigger, Faster, Better decisions with AI
Common sense and experience are no longer enough to anticipate the risks and consequences of critical business choices. AI with its varied applications helps businesses make informed and effective decisions which will have a positive impact on their business.
Implementing AI in your business isn't as tall an order as you may imagine. It can be incorporated with your existing business applications to enhance them and make them invaluable.
AI for Customer Service
1- Identify customer issues with social listening and ticketing solutions
Identifying issues wherever they rise is the first step to resolving them. Social listening and ticketing vendors help you to leverage Natural Language Processing and machine vision to identify customers to contact and respond to them automatically or assign them to relevant agents increasing customer satisfaction.
2- Authenticate customers with biometrics
Seamlessly but securely authenticate your customers. Voice authentication allows you to authenticate customers without passwords leveraging biometry to improve customer satisfaction and reduce issues related to forgotten passwords.
3- Call classification
Call classification systems leverage Natural Language Processing to understand what customer is trying to achieve enabling your agents to focus on higher value-added activities and enable you to better match agents and customers
Intelligent call routing systems route calls to most capable agent available. Intelligent routing systems incorporate data from all customer interactions optimizing customer satisfaction
5- Call intent discovery
Leverage Natural Language Processing and machine learning to estimate and manage customer's intent (e.g., churn) to improve customer satisfaction and business metrics
6- Customer service response suggestions
Bots will listen in on agents' calls suggesting best practice answers to improve customer satisfaction and standardize customer experience.
Let 24/7 functioning, intelligent, self-improving chatbots to handle most queries and transfer customers to live agents when needed. Reduce customer service costs and increase customer satisfaction. Dom the pizza bot of Dominos is an outspoken example.
Not paying attention to your users' experience with chatbots can have screenshot worthy results like this one. Testing and analytics solutions enable you to continuously improve your bot.
As GE's Peter Drucker is quoted saying "If You Can't Measure It, You Can't Improve It". It is certainly true for chatbots that produce rich conversational data.
10- Call analytics
Advanced analytics on call data to uncover insights to improve customer satisfaction and increase efficiency
Leverage Natural Language Processing to analyse text fields in surveys and reviews to uncover insights to improve customer satisfaction and increase efficiency
Now that you know about AI applications in customer service, you could examine AI applications in marketing, sales, IT, data, or analytics.
AI for Forecasting Growth
When applied to financial forecasting, AI can leverage data beyond regional market information and bring in non-traditional datasets, such as operational data like shipment or GPS data, which can shed light on expected revenue and sales. This increases precision, efficiency, and overall productivity in the finance function. Practically speaking, AI can all but eliminate a traditional bottoms-up forecast – which is where most manual intervention occurs – learning from the data sets and pushing accurate data down to the required levels of detail.
How accurate are the predictions from AI?
AI predictions are very accurate but also depend on accurate data input, which can hinder forecasting projections. Machines are only as good as they are trained.
A one to two percent discrepancy, in financial forecasting, could cost billions of dollars of revenue for a corporation. It's also important to note that as more data becomes available, machine learning enables models to become smarter over time for continuous improvement – and improving overall accuracy.
Case studies
Using machine learning for revenue forecasting, a global technology company with tens of billions in revenue found greater accuracy by analysing both financial and non-financial assets. With more data to work with, its finance team was better able to connect the dots in multiple ways for more accurate, strategic results. More importantly, this was effort was led the CFO to identify true drivers of business revenue. Beyond having more data to prepare models, the company can now to better identify the factors that had a significant impact on revenue. For instance, the team discovered traditional datasets, such as volume and price, had far less of an impact on business and revenue than originally expected.
By better understanding what information really matters, the company set up data pipelines that integrate into a machine learning solution that has helped increase their forecast accuracy by almost 150 basis points the speed and scalability of AI allows the company to increase productivity and streamline time and resources. Revenue forecasts that used to take three weeks of effort by a team of 100, are now produced in just two days with just two people.
Types of platforms in development
Financial forecasting with AI is an emerging area. The key considerations when selecting a solution is a cloud-based technology platform that is modular to easily integrate multiple digital technologies and your existing systems. A flexible architecture, delivered with a mature application program interface provides the best results, and gives companies the ability to easily scale operations and speed its digital transformation.
AI for Predicting Financial Trends
Case Study:
Artificial intelligence will be used to predict financial market patterns and generate insights, following a collaboration between NatWest, Microsoft, and DreamQuark.
A new platform, called Next Generation Complex Analytics, will use artificial intelligence to:
simulate financial markets
transport networks and other environments
use learning from this to spot opportunities and risks in certain markets using this data.
The service is currently being tested on multiple use cases spanning NatWest's business. For example, it will analyse the market for Buy-to-Let mortgages and the effect of price changes on the demand for small business loans.
After insights are generated, the staff at NatWest will evaluate the suggestions made by the platform and decide whether the conclusions would lead to a better financial performance than more traditional modelling methods.
How is AI for predicting financial trends useful in this case?
allowing us to better predict future outcomes, risks and trends
implementation of this technology could be of significant value to our customers and shareholders over the coming years.
For the first time, we'll be able to deliver an aggregated, forward-looking view of the world around us, ultimately helping us build a stronger, safer bank.
AI for New Product Development
New product development is a process, infamous for how time-consuming it can be, noted by some to sink up to 50% of development time.
How artificial intelligence can help
Artificial Intelligence (AI) allows for robust digital testing and predictions of prototypes before a company sinks time and resources into physical product trials. Often, potential products vary on a range of traits. However, it is difficult to synthesize the impact of the different traits into a single "go" or "no go" decision. Is the shelf life going to be as important as the bioavailability for a certain drug to price and sell, and what shelf-life with what rate of bioavailability is going to be optimal?
AI can offer recommendations on what would be most successful for pre-selected endpoints (likely to produce certain side effects, likely to be toxic to cells, likely to produce certain bioavailability).
AI can be used not just to predict traits of a product, but the traits of the product given constraints such as the conditions of a company's suppliers and the existing distribution channels, thereby incorporating the evaluation of a product's go or no go within the constraints of the real world and the multi-parameters of an actual product launch.
By implementing the use of AI, companies can be faster to market and improve their competitive position. Today, screening of potential products can take months to years and involves a lot of manual labour and guesswork. An intelligent assist can reduce the time it takes to find that next product and reduce the risky gambles made in the nascent stages of product development.
AI and Marketing
Today, more than 60 percent of companies use artificial intelligence in their daily decision-making. There are indeed many advantages to implementing AI technologies. It enables marketers to collect and process huge amounts of data. In this way, AI not only helps companies to automate various processes but also to gain more insight into their data and significantly increase their profitability through process optimization. Therefore, AI marketing trends such as predictive analytics and campaign optimization continue to shape the industry.
Although the implementation of AI technologies is still viewed more as a competitive advantage today, it will soon be essential for companies to be successful. In this section, we will explore what are the benefits of AI in marketing and what are the top AI marketing trends in 2020. We focus on the possibilities of optimizing marketing campaigns with the help of AI.
What are the benefits of AI in marketing?
Four main advantages of using artificial intelligence in digital marketing are defined below:
1. Advanced personalization
According to Voucherful.co.uk, personalization will be key to marketing success over the next five years. According to a survey by the company, businesses that actively focus on personalization are seeing sales increases of five to 15 percent.
In fact, today people are more likely to interact with a personalized message that addresses their specific needs than they are with a non-personalized one. The more personalized the advertisement, the higher the chances of conversion. Artificial intelligence in this context enables marketers to take personalization to the next level. AI can easily aggregate and process huge amounts of customer data, uncover valuable insights and correlations, and automatically implement highly personalized interactions on an individual level with dynamic content.
2. More knowledge about your data
Artificial intelligence gives marketers the option to learn more about their data, spot unusual patterns, and suggest ways to improve strategy. Although the majority of companies have a large amount of valuable data, these companies often fail to analyze the data or they analyze it inadequately. In most cases, it just happens because of the human factor: people are prone to failure.
AI technology, however, helps to solve this problem. Artificial intelligence can merge different databases and do a thorough analysis without making mistakes. As a result, by implementing AI technologies, marketing professionals are able to make better data-driven decisions and adjust their marketing strategy.
3. Predictive Analytics
Artificial intelligence also makes it possible not only to analyze existing data, but also to predict the effectiveness of a marketing campaign. With a dedicated algorithm, marketing professionals can gauge the potential outcome of their marketing efforts and improve their strategy.
4. Optimizing a Marketing Campaign
Finally, AI technologies enable marketing teams to significantly reduce advertising costs and increase the return on advertising spend (ROAS). Modern AI-controlled marketing tools also promote the optimization of Omnichannel campaigns. By implementing a meaningful algorithm companies are able to manage their advertising costs by up to 30 percent to reduce.
Thanks to AI technologies, marketers can learn more about their data, better understand target audience behavior, and optimize various processes. Although artificial intelligence has already remarkably shaped its own marketing industry, it is still evolving and evolving. It is expected that more and more companies will adopt AI technologies in the near future.
Marketing campaign optimization using AI
Unfortunately, we don't have unlimited budgets to run marketing campaigns. Therefore, budget allocation plays an important role when it comes to developing an effective marketing strategy. However, if you've ever tried starting a paid marketing campaign, you know how difficult it can be to define which channel to use and how much money to spend on it. How can you also define which channel could contribute the most to the marketing ROI?
Often times, these questions confuse many marketing professionals for two important reasons:
Multi-channel distribution of data: On average, digital marketers use more than ten marketing tools to manage their business. As a result, it is difficult to collect and process this data.
The data are not comparable: even if you manage to collect all the data in one place, an analysis is not possible if the database is not standardized.
This is where AI comes in. An algorithm for optimizing multi-channel campaigns enables marketers to predict demand for their products and future sales based on the analysis of historical data. After the predictions are made, the algorithm calculates and estimates all possible variations in the multi-channel budget allocation and chooses the one that will maximize the overall ROI.
As a result, the AI ​​helps you by optimizing the processes to increase the chances of success of marketing campaigns and thus to increase the ROI with comparatively low investments. In other words: Artificial Intelligence analyzes and processes over 100 versions of possible budget distributions across different marketing channels and ad sets. She then suggests the best option.
In addition, modern AI technologies are able to continuously advise marketers on the best option for budget shifting. This translates into better ad performance and a reduction in marketing costs. By optimizing marketing campaigns, Artificial Intelligence helps improve overall marketing performance and ROAS with minimal investment.
Use of AI in Chatbots
AI chatbots offer you a way to build engaging and personalized experiences with customers. They are intuitive, fast, and convenient.
They're much advanced and do a lot more than just a live chat software solution.
With them, you can gather customer information, better understand your target audience, and grow your business.
The following are some of the vital benefits of online chatbots that businesses can leverage.
1. Available 24/7
Usually, people don't like to spend a long time on the phone before they can talk with a customer care agent.
Now, with the introduction of AI chatbots, customers don't have to wait for so long to get answers or clarification from you. You can design an AI chatbot and replace customer care agents (not totally) with customer care services or emails.
AI chatbots are virtual robots, so they never run out of energy to communicate with your customers. Hence, they can operate 24/7, follow your commands, and help you improve customer satisfaction.
2. AI Chatbots Can Handle More Customers
Humans can do multiple things. However, the number of things we can do at the same time is limited. Even if we push ourselves hard and try to manage more tasks, often we end up making errors.
But that's not the case with AI chatbots. AI chatbots are designed to handle multiple conversations and thousands of customers at the same time without any errors. Chatbots enable you to answer your customers immediately, regardless of the time of the day or the number of customers contacting you.
They can also help you collect leads and protect your business from losing valuable prospects.
I'll give you an example of Collect.chat. With this chatbot, you can collect customer information interactively without asking them to fill out passive web-forms. The mobile-friendly chatbot collects customer feedback through intelligent questions and measuring their experience.
Want to offer your customers who visit your website rich experiences that yield better engagement?
Chat bots allow you to capture their intent and identify and engage leads appropriately. It also offers data to help you engage leads with high chances of conversion.
3. Helps You Save Operational Costs
To run a business successfully, you need to hire efficient employees and obviously, pay them. As your business expands and grows, you need to hire more people to run it, thus increasing your overhead expenses.
In the beginning, chatbots may look like a huge investment, but in the long-run, they can help you save money. That's because you don't have to keep on hiring new people to handle customer service.
All you need to do is integrate an AI chatbot based customer care service into your business. This will help you take queries from customers and solve them quickly and effectively.
However, if the chatbot encounters any complicated questions, then you can instantly transfer it to a live customer care agent for better service.
4. Helps You Improve Customer Satisfaction
It's important for agents to have a positive attitude while speaking to your customers. However, they are humans who experience good and bad days. This, can, unfortunately, directly affect their attitude while conversing with customers, and that can impact customer satisfaction.
On the other hand, AI chatbots are virtual robots; hence, they don't have emotions.
They are programmed to follow orders and are bound by rules which are created by you. Chatbots always converse with the customer perfectly and politely, regardless of how rude the customer is.
This way, you can enhance and achieve higher customer satisfaction levels.
Challenges of AI Chatbots
Now that you have understood the benefits of leveraging AI chatbots, you can harness the power of chatbots to achieve better customer satisfaction. However, there are some significant challenges when implementing AI chatbots in your business.
1. Chatbot Security
In recent months, a lot has happened regarding data privacy and security. Customers are sensitive and protective when it comes to their personal data. Hence, it's crucial that you create chatbots which can assure data privacy for your customers.
Your AI chatbots need to collect information and data which are relevant and need to transmit it over the internet securely. If you are going to use chatbots for customer service, then you need to absolutely make sure that it's safe to share information with the chatbots.
Additionally, you need to make sure that the chatbot is hack-proof and that no hacker can get access to your chats. That's because customer's data is sensitive and can be easily misused or mishandled, and it can destroy your company's reputation.
2. Understanding the Emotions and Sentiments of Your Customers
You can also design conversational AI platforms with VoiceBots. They can recognize human emotions and sentiments. If they misinterpret human emotions and sentiments, it can have a huge negative impact on your business.
Having said that, it's challenging to identify the emotion from the user's voice and respond to it accordingly.
To overcome this issue and create the best AI chatbot, you'll need to invest a lot of time into training. This way, it can easily identify the correct sentiments and emotions of a human voice and respond in the right tone.
It's true that chatbots are more effective when it comes to interacting and communicating with your customers effectively. However, if you overcome the challenges mentioned above, you can not only save operational costs but also improve customer satisfaction.