The majority of companies would acknowledge the need for staying innovative, and most would also admit the challenge of being so whilst also remaining competitive. Often, being forced to reduce costs, companies will choose to outsource their market research or web design for example. Apart from these cost reduction measures organizations will also outsource skills to access greater expertise and knowledge than they may have in-house. This will increase the speed and flexibility to explore new areas whilst the company focuses on its core competencies.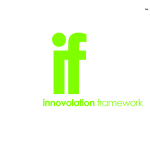 Many companies would recognize the potential risks with quality control, strategic alignment and company loyalty and would need to weigh the potential costs against the benefits of outsourced procurement. At Innovolo, we also are aware of these risks and have developed the Innovolation Framework with its modular approach to ensure that new product development we undertake on behalf of our clients is true to our motto: Leading Systematic Creativity.
An interesting study was performed over a couple of years by The Irish Community Innovation Survey which measures the level of innovation activity among companies in Ireland. Over these two years they included an extra section asking the 3,245 companies whether they employed individuals in-house with the distinct skills to carry out innovation or whether they obtained these skills by outsourcing. Four doctors from the Cork University Business School undertook a study using the results to examine which skills the Irish companies chose to outsource during this period and how outsourcing functions would complement innovation.
A considerable variation was found in which skills were procured externally. Over 40% of companies procured an out-of-house web designer for example whereas most companies (90%) would carry out data management and statistic skilled work internally.
These results were to be expected. They considered that easily replicated functions outsourced are beneficial to most organizations; those that require some specialist knowledge from within the organization would maybe best carried out internally.
More than a third of the participating companies outsource graphic design, advertising and software development functions. Surprisingly some functions such as product design and engineering are still being developed in house to a majority. This will change as companies recognize the benefits of using an experienced out-of-house innovation team using, for example, the Innovolation Framework where each project would be broken down into small segments with scope for review and change of direction where necessary. The potential to take product design way beyond what was maybe first envisaged is huge. At Innovolo we also recognize the importance of staying realistic along every step of the way and helping to ensure that the project stays within the scope and budget.
Overall, results showed that a large proportion of companies choose to outsource certain skills. This is obviously beneficial to large and small companies alike as the wealth of knowledge, experience and data base of manufacturers, suppliers and engineers can only be found in an organization skilled in innovation. It is assumed that all companies which outsource functions weigh up the potential costs and benefits of procuring such services from external providers. At Innovolo, the skilled engineers work together with the in-house innovative team to capture the internal innovative activities unique to each company. This produces very successful innovation every time.
The experts carrying out this study concluded that external souring of expertise in graphic design and advertising will have a positive effect on all types of innovation – product, process, organizational and marketing – within a business. If developed and sourced in-house, it will be effective only at stimulating marketing innovation, with no significant impact on the other forms of innovation. Outsourcing web-design services externally also positively impacts the development of new products, with very little benefit to product innovation if sourced internally.
Procuring outsourced skills can always lead to superior results. The research reveals that there can also be a positive relationship between a particular skill set and successful innovation found internally. This is where Innovolo will capture this bonus and combine it with the experience and knowledge that our technicians have.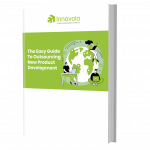 For instance, software development skills benefit both process and organizational innovation whether developed in-house or sourced externally. However the in-house skill combined with the experience and benefits of the strong bonds that Innovolo have formed have proved to be significantly beneficial for our clients, and ultimately the end-users.
The importance of marketing research across a range of innovation measures is a mutual factor among all companies. Whether all companies have the skill internally to identify and understand the relevant data and to understand the future better than their competitors is questionable. Outsourcing this function is significant.
We conclude that in relation to organizational innovation, outsourcing skills is of greater importance than developing the necessary skillsets in-house. This may be due to organizational rigidities relating to change. If organization innovation involves changing the structure of the organization, the effectiveness of internal skills could be restricted due to resistance to change.