How Curiosity Can Make You More Innovative
In 1989, "The 7 Habits of Highly Effective People" by Steven Covey was published. Since then, it has sold more than 25 million copies worldwide and is considered a seminal business management book.
While we agree that being "effective" is great, we want to go one step further when we talk about how the modern business should stay in tip-top shape. Specifically, whether you are a designer, a B2B manager, or a startup CEO in your own right, some of the most influential habits you can develop are ones that enable you to think creatively.
To navigate the complexities of the workplace, you need to think fast on your feet. You need to come up with a sustainable number of creative solutions to problems. It is not enough to come up with one great new idea: you need sustained inspiration.
In this special edition report, exclusive to our readers, we tailor the top 16 habits of highly innovative individuals.
After reading, you'll be equipped with productive routines that will help you excel on a creative level. You'll be well-equipped to take your innovation capabilities to new heights! Along the way, we will highlight Innovolo's unique systematised creativity methodology. With it, business owners can bring routine innovation to their teams seamlessly and cost-effectively.
But be warned: once you learn a few of these habits, there is no turning back!
Step 1: Use Curiosity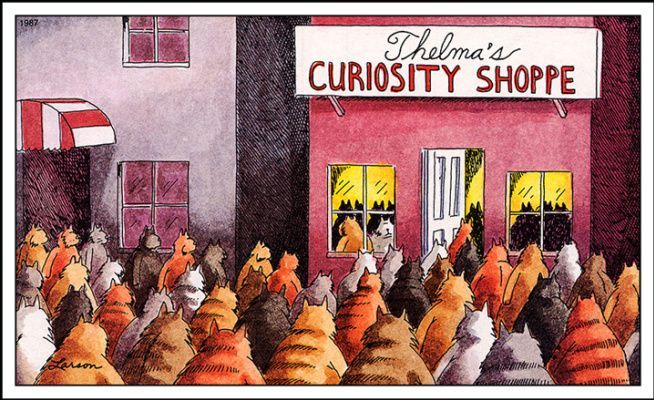 One of the most innovative routines you can bring to your everyday work is actually rather simple: curiosity. Unfortunately, this trait is often ignored in hiring and professional developmental decisions.
Equipped with curiosity, analysts, designers, managers and all kinds of staff around the workplace are able to challenge norms and inspire new ideas. And that's too bad – research suggests that "curiosity" is a common element in top-performing organisations. If you can encourage curiosity among yourself and your staff, you'll tap into a bottomless pool of inspiration.
What does it take to be curious? You need to remain open-minded to new ideas and have to think outside the status quo.
Ideally, your curiosity (or the curiosity you inspire in your team members) will transcend beyond the current project in the queue. If your workplace goals are set up strictly to get to the next milestone, then it is difficult to foster routine innovation. However, by questioning the norm in your everyday processes, you can learn to consistently come up with new solutions. To develop this habit, you must challenge yourself to always be learning and developing. In other words – always be curious!
As part of Innovolo's unique systematised creativity methodology, one thing that we regularly recommend to our partners is that they pursue boredom. What does that mean? It's just another way of saying "be curious" at all times. When you can turn off your inbox notifications and truly let your mind wander, you can go deeper and engage with topics at a more impactful level. That's why setting up the time and space to be "bored" is actually productive to your own creativity.
If you're looking for an easy way to start developing the habit of curiosity, try to develop your associative thinking. Ask yourself industry-related questions such as:

"Why is Apple's new device so fun to use?", then
"What is unique to their devices that encourages brand loyalty", then
"What elements in my own products can be refined by these realisations?"
Eventually, you will start to roadmap solutions and come up with new innovations to help your own business scenario.