Introduction Video
Here in the heart of sub-Saharan Africa, we find one of the most dangerous mammals on the earth today, the hippopotamus amphibious, a very rotund fellow Indeed, the hippo spends most of his time submerged to keep his skin moist and cool. Although hippos can't actually swim, they simply glide through the water pushing themselves off other objects. And while, hippos are social beasts, loitering in schools of 10 to 30 of both males and females. They are very aggressive, incredibly dangerous. Sporting large teeth, and tusks that are used for fighting off anything considered a threat. The hippopotamus is responsible for killing an estimated 500 people a year in Africa. He is a very loud animal and his snorts grumbles and wheezes measure up to 115 decibels. So you can picture the scene, you are sat in an important meeting at work nervously considering the hippo in the room, and he is dominating the proceedings far too much. Thankfully, for your health and safety officer, there isn't actually a large semi-aquatic mammal in the room with you. Instead, this is the highest-paid person's opinion. And you and the other attendees are too scared to question its wisdom.
Euan Pallister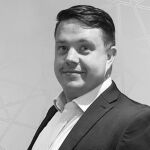 Hello all, and a very big welcome to joining this event today. We trust you all enjoyed the, will enjoy the webinar, and we would encourage you to use the chatbox and Q&A box to express your questions and thoughts throughout this event. My name is Euan Pallister on the commercial director here in Innovolo. I have the privilege today to introduce to you firstly Dave Roby. Dave is the founder and chief coach of Broadway one limited consulting and management firm. Dave has years of combined experience as a family, business coach, entrepreneurship instructor, and top producing sales manager. He has successfully managed multimillion-dollar organisations, coached, and trained hundreds of business professionals and entrepreneurs over the years.
Secondly, I will introduce my colleague, Bradley Pallister, who is also a director here at Innovolo. Bradley will be using his skills and knowledge to discuss some of the ways to build value with innovation, and how to avoid or escape that feeling of being or being under the hippo. That is the highest-paid person's opinion. I will be handing you over in a minute to Dave to make his presentation. However, before we start for all newcomers today, I will very briefly outline who Innovolo is.
In a nutshell, Innovolo is an outsourced physical product developer; every single company out there needs an R&D team, whether it's in-house or outsourced. And these days, the expression "innovate, or die" is more real than ever. R&D can be expensive. But one way to get that costs down is actually to outsource it to a company like Innovolo. Companies are constantly reaching out as competition and other drivers demand faster and more productive new product development with less risk for companies who have not yet got into R&D, or haven't really gone down that road really at all, but that's okay, that's okay. But using a company such as Innovolo, they can invest as much or as little as they wish to enter their R&D budget, knowing that their ideas have been prioritised according to their business strategy and market positioning. They're offering the best offering the product, your new product, your new idea, the best chance of success.
So, the subject of this event is Escaping the Hippo, No Trust equals No Innovation. We aren't actually talking about the semi-aquatic mammal at the zoo, as you've just seen, but it makes a great analogy. The Hippo is the highest-paid person's opinion. Unfortunately, you can and will find this in a lot of companies, but is it is actually a definite killer. I'm going to hand you over now to our guest Dave. And he's gonna outline this to you. Thank you for coming, Dave, we appreciate it. Over to you, sir.
Dave Roby
Hey, thank you, thank you. And thank you, everybody, for attending. I look forward to walking through some ideas on how to perhaps corral the hippo in the room. The idea is to build an innovative company, not just necessarily headed by one person. That being the highest-paid person in the room. I'm sure you've all seen this where people have ideas, they perhaps have data. And the highest-paid person in the room says, I've got a better idea. I've done it personally, in my own company. And I can tell you that although it works many times. Our goal today is to show you that there perhaps is a better way. The question is on leadership within a company.
Is it gut instinct or data that's going to help you drive innovation? I happen to believe that it's both. If somebody has gut instinct, the idea would be to back it up by data.
So, let's talk about a few stories of HiPPOs:
This is a picture of James Barksdale. He was the CEO of Netscape. And for those of you that are old enough, like me, can remember Netscape. Netscape came out as one of the first internet browsers. He accused Microsoft of a monopoly. And, frankly, they lost out to Microsoft, with Internet Explorer. Now, you also know that Internet Explorer is no longer here. And then I think, Google Chrome, perhaps as 80% of the browser market, but it was his idea to take it to market. And if perhaps he had looked at the data, he could have avoided or at least competed with Microsoft.
Next, I have to tell you, the Ron Johnson story, it's a pretty good one. Ron Johnson started out his career at Target and he's credited with making the target more friendly to younger audiences. He then went on and helped create the Apple Store, which is a tremendous success. He had all of the ideas. Then he went to JC Penney's, JC Penney, as you know, it was over 100 years old. But it was an epic failure because, because of his successes, both at Target and an apple, he thought he was smarter than everybody in the room. So, when he came to Penney's, they lost a billion in 17 months, the revenue failed 25% of the company market cap fell 50%. And as you may know, it is now bankrupt. 100 and some year-old company is bankrupt. And he didn't move, he didn't look at new ideas or new trends. So that's an epic fail that I want to present to you.
So here are four very, very successful people. But yet they too had epic fails. The first one is Sir James Dyson. He actually went through 5126 different iterations of his vacuum cleaner, before he found one that he thought would work. Then in the UK market, nobody would take it on. And the reason was, it didn't have a vacuum filter, and they sold vacuum bags and vacuum filters. He then brought it to the United States, and we know the history behind Dyson they're very successful now but 5127 different iterations.
Next, Bill Gates, Bill Gates is known as the second richest man in the world. He was the first for about 10 years, but he too is had some epic fails. When he and Paul Allen first started Microsoft, They had an item called travel metre. It was a measurement or tool to measure traffic. Totally, totally failed. Internet Explorer, he said the internet won't last. But yet we know that like right now we're, we're on the internet. So, he has had some failures. He went with gut instinct, perhaps didn't look at the data.
Next, Colonel Sanders. Everybody knows what KFC is. I'm sure. Colonel Sanders was 65 years old and had $105 in his pocket. And he went door to door trying to get people to buy his recipe for chicken. Nobody would. Over 1000 people would not buy his KFC chicken recipe. Today, a very successful company.
Next, Steve Jobs, he had lots of ideas. Big personality, took over the room. He was fired at Apple. He was fired because the guy he brought in John Sculley and he had different ideas on where the company should go. We'll talk a little bit later about John Sculley. But Steve, he and Steve Wozniak together formed Apple Computer. Their first invention was something that trick telephones into giving you free long-distance calls, which of course was illegal. At the end of the day, Apple today as a result of continuing on with ideas and data, Apple today is the wealthiest company in the world. So let's talk about some product fails.
Back to Bill Gates. Apple came out with the iPod. So Microsoft said, Well, we can compete with that. So let's bring out the Zune. The Zune wasn't is pretty it didn't have a colour screen. It was a music player. It failed after a couple of years. Perhaps they didn't look at the data. Coca Cola after 99 years decided they needed to change the recipe. They wanted to compete with the Pepsi challenge. And so they came out with New Coke. An epic failure. After about a few months, they decided to go back to the original formula, and they killed new coke.
Under John Sculley, Apple came out with the Newton, they thought this was going to be the best thing going. It didn't have a colour screen, and it had a stylus, and their goal was to sell a million units in the first year. In the first three months, they sold 50,000 of them. Another epic fail.
John DeLorean, he was the creator of the Firebird. Pontiac Firebird, the Pontiac GTO had all sorts of ideas and he wanted to invent his own company in his own car. Perhaps you've seen the DeLorean with the gullwings. Anyway, they only sold 9000 DeLoreans. When he was $175 million in debt, he decided that he would get involved in the cocaine business, although he was exonerated, he was charged with that, and ultimately the company went bankrupt.
RJ Reynolds looked at all sorts of data looked at what was coming today and tomorrow, you know, the wealthiest tobacco company in the world, they decided to come out with a smokeless cigarette. The bad news was their development was terrible. Apparently, it smelled like a toilet. It burned your lips when you smoked it. It was an epic failure. And after a $325 million investment in R&D, they canned it.
And then finally, Google Plus: Google Plus was Google's idea. Now here is the biggest search engine in the world that has all sorts of data available to them. They decide that Google Plus is going to compete with Facebook. They came out with it but it just didn't get any traction. Epic fail; they spent $525 million in marketing and developing that product.
And maybe we all know this, but I just want to air it and bring it to the surfaces. Many times, when you go into a meeting, the HiPPOs in the room have a number of ideas. Then there's the meeting after the meeting, where people go out and they say, I'm not sure about that idea. I wonder if that's gonna work. So, there's always a meeting after the meeting. And this is a cultural thing. And this is a cultural thing that can tear a company down if you don't do it right.
So here, what we'd like to do is do a quick poll and ask how many of you have been in or have witnessed a meeting after the meeting? So please just take that poll. And we'll continue on here. There are some questions that have come to the chat. And then prior to this, perhaps Euan you could read those or Clive.
Euan
I've just seen the poll results; you see those Dave?
Dave
Yes. Not a surprise! 92% thus far, say that they've witnessed or participated in a meeting after the meeting. So, what that tells you guys, it's a culture thing. Innovation is about culture. But if people go after the meeting, and they question everything, apparently, it wasn't either presented right, or the HiPPO took over the meeting. And you know, if your business you can decide if that's how you want to run it, but we think that there's a better way, and we'll continue on with this. Other questions?
Euan
Well, we have had a couple of questions pop in now. Could you give us some rough ready to use tips on how to hold better meetings with owners?
Dave
Well, first, you have to be honest with the owners, and honest with yourselves, you can share this recording if you like, that talks about the HiPPO. Owners that have good emotional intelligence can accept it. If you say we want to be an innovator or innovative company, that's our goal. So in order to do that, we're going to talk a little bit about how to create this culture a little bit later. But I think you need to be honest, and you need to say hey sometimes it's always your opinion! I have been the CEO and president of a company and I really appreciated when people came to me, and were honest, and hit me in the cold face. You know, sometimes I overreacted. I suppose I imagine that. But anyway, I think that you should have a meeting to talk about what do we want to be.
And this, I think, is also where an Innovolo can help you as to how to create that culture of innovation. And they can go through the process. But I think you just have a cold face meeting and you just say, Hey, we think we can do better. We got some great ideas amongst ourselves. And we're going to talk about ways to incite or incentivize people to bring out more ideas as we go.
Euan
That's helpful Dave, thank you. Yeah, no, thanks for your little tip. There is a huge amount of questions rushing in at the minute, but well, one of the attendees said, get livid with them and use boxing gloves.
Dave
That's what I do. But I wouldn't advocate that.
Euan
We have another one here. How can you motivate employees to come up with ideas, and maybe, to really understand what's holding them back?
Dave
I was going to address that a little bit later, but I can address that now. Having had a company with over 100 employees manufacturing company, we sat and thought at the senior level and said, You know, we've got 100 people out here imagine if we could get 100 ideas a month on how to how to improve our company. So, we actually went on an idea campaign and we incentivized it. We said any idea, and I'm gonna put a disclaimer in here in a second. But we want your ideas and if we adopt your idea, at a minimum we'll give you $25 and if it is a game-changer, a new product a new way to cut costs. We paid as much as $1,000 to people and you would not believe the ideas that came through now, some were cornier, "move the breakroom". Well, we didn't, we didn't even give 25 bucks to that one. But anyway, we got tonnes of ideas and what that did was one it helped processes. It helped the culture of the company they knew that they would be listened to because they were rewarded with 25 up to $1,000 We continue, you have to feed it again, you have to feed it about every 90 days, guys, we're losing out on ideas, there's 100 of you out there, I think about that, that's 1200 ideas a year with 100 people if it's just once a month. Now, you know, some people probably paid the rent with just what they got from ideas because they came up with ideas all the time. There's not one smartest guy in the room when you have 100 people, I'm telling you if you have 20 people think about that 20 ideas a week, you know, it's almost 100 a month. And yeah, you got to sort them, and you got to filter them, and you got to go back to them and say, you know, I'm sorry that, you know, changing the toilet roll twice a day, rather than once isn't going to do it. But, you know, you want to welcome those ideas. So I believe that, to come on to an innovation and idea campaign. If the company says, We've got to change this, because we want to innovate, I believe incentivizing it in some fashion is a critical element to that.
Euan
That's very helpful Dave, very helpful. I'm sure you can add something Bradley here. But I think one of the things we are finding a lot, the moment is that there are companies that, you know, you put a, you put the prospect before the whole team, you know, right down to the warehouse guys down to the, you know, the sweepers too, you know, right down to all the team, and give them the option to actually come up with some ideas, you know, talk about some of the things that they think that would probably benefit some of their customers, some of the customers they deal with on the cold front. And actually, the ideas that get thrown in are absolutely fantastic. Absolutely. Have you got any comments on that Bradley?
Bradley Pallister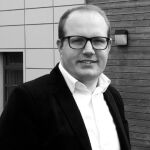 No, I mean, what you find is, once you get started with this, and I think it probably will need a bit of, it needs commitment, a lot of commitment from the top to make this happen. It needs cash commitment, or it could be a time commitment, whatever it needs, it needs commitment from the top to make this happen to motivate the staff to really get this momentum up. And what you'll find is, very quickly, it'll turn into a flywheel. And you will start bringing out a lot of ideas. I mean, serious volumes of ideas. Some of the clients we've worked with recently. It's just phenomenal, the power of the team. And we have we're obviously, you know, looking at setting up programmes within client's teams to help facilitate that. And Dave could probably add something on that as well.
Dave
Well, I think one you have to have a system of collection. And then like an Innovolo does, you have to follow a process. Part of the process is that these decisions, particularly on innovation, new product development, etc., need to have a process and loads of data. You've got data stored in piles around your company, in piles around your company. And if you can assimilate that data, customer data, employee data, product, data, margin data, you gather all that information, and now you can make a decision. And your hit rate will be better. If you gather the data, use a process as you guys have. And then when you come out the other end your predictability of success is so much better than saying, hey, I've got this idea. I think we should sell these. How many of those turn up in the deadstock at the end of the year that you have to write off? That does happen quite a bit. But if you walk through the process, and yes, following a process is a little bit slower. But if you're really innovating, look at Dyson. It took him 15 years and over 5000 iterations. And now looking at what Dyson is, you know, look at Microsoft. Look at Google. You know, another example for Microsoft and Google is this. Microsoft could have dominated the phone business next to the iPhone. The iPhone came out. Google could have bought Android for 50 million bucks. Today, Android is the most useful operating system and it's worth 400 billion. And they made a mistake. They wanted to, they kind of had this notch invented here, type of a theory but if you look, and the other thing to look at, folks, is look outside your industry for innovation. You know, as an example, maybe there's something in banking with apps that they're doing in banking, that could apply to your business. Maybe there are things that Amazon's doing that you could apply to your business. But again, the generation of ideas, that's one thing, that's a key element, you want more than one or two or three to choose from. Secondly, a process a flow, here's how we're going to do this. Gather the data, and then test it. Very, very key, do not let the golden goose go out the window with a new idea. Protect the golden goose, make sure that you test the product for tat, perhaps tested with a customer, perhaps test it with a market. But test it come back and evaluate the data. And then your chances of success are much more.
Euan
That's brilliant. Thanks, Dave. And without being a risk to be in being a HiPPO in this room, we have a really good idea that's just come in from an attendee. He says, "having recently completed a programme on strategic innovation. I agree with what you say. As you know, there are many tools and frameworks to use to spur innovation, including upskilling, incentives and funding, etc. but creating a culture of experiment, experimentation will always rise to the top and the HiPPO can be the best facilitator when it gets behind the innovation." That is so true, isn't it?
Dave
Very true. And you know, the other thing is, you cannot be afraid of failure. That's why you don't risk the golden goose. But if you want to be relevant in 2021, or 2022, yeah, you're gonna have to innovate, you're gonna have to find new ways to do things, new ways to do business, it could be product, it could be services, but follow an educated process. You know, the strategic innovation that the panelists just said, follow a process, test it, gather data. And if, if the HiPPO I would challenge everybody on the phone, who is a HiPPO? To do this, I challenge you not to make the decisions and let your team make the decisions. If you never have to make a decision, all the better. You're now creating a team. One. They're rewarded, perhaps for their ideas and innovations. And it's not a case you're not, you're not trying to blame anybody if there is a mistake. And you, people are gonna make mistakes, face it. If it's a new idea for a new product, they're gonna make mistakes.
Euan
That's fantastic. No, thank you, Dave. We've got umpteen questions piling in. So, we're gonna have to just them just draw a line a little bit we're running on in time. So, if we don't, if you don't mind, we'll move on to Bradley's part of the presentation just briefly. And then we've got another question and answers at the end, which hopefully will cover off the majority of what's coming today.
Euan
Please, please ask questions, folks. Put them in the chat. And the next Q&A we'll open up the mic also, in case there's some questions. But Bradley, why don't you go ahead?
Bradley Pallister
Yeah. Well, thanks, Dave. Just what you're saying brings to mind that classic saying of our good friend, Mike Wallace, facts and data set you free.
And so, I just wanted to, just wanted to put this out there, you know, sometimes, we feel like kind of mere mortal employees that way in the presence of the omnipresent HiPPO that way. But do HiPPOs really mean to represent ill intent? Do they genuinely have a desire to be obstructive? I don't think so. At least I think it's rare anyway. But that doesn't necessarily mean that they're right. Or it doesn't mean that they're allowed to dictate product direction. Without that facts and data without further investigation. It's a fact of life that pretty much every team has to have a highest-paid person on it. It's just a kind of fact of life. But are they the best people on which to rely on for opinions?
I want you to just check out this, check out this graphic. This is called the iceberg of ignorance. If you've not seen this before, this shows a bit of research done back in the back in the 80s by a guy called Sidney Yoshida. Unfortunately, we couldn't get our hands on the original one. But basically, Yoshida reveals what he saw in the work and leadership habits of the Japanese car manufacturer Calsonic. And what he found was that there was a very poor distribution or balance of power and information within the organisational hierarchy. Specifically, knowledge of the front-line problems went up in smoke, the higher he climbed the management chain. And what he found was that the company leadership was hardly aware of the real problems that the organisation faced. They were, as he put it, only aware of the tip of the iceberg. So, you can see the stats there. So, whether Yoshida's numbers are accurate, or even whether those numbers still relevant today is up for debate.  On one hand is, you know, if there's inexplicable behaviour in the workplace, there's always going to be room for this kind of statistic. Anyway, we don't really care if Yoshida's numbers are accurate or not. What we argue is that what is relevant is to discover and to reflect on the meaningful message that they convey. And for that reason, I think I think this iceberg of ignorance is a damn good story because it offers a powerful but perhaps painful insight into the miserable state of the modern workplace.
In tough times, and crises like COVID, leaders really need to be urgent and have accurate information from the frontlines to be able to survive, because this is when the roles are suddenly reversed. Leaders with the kind of low status and trust end up feeling a bit like Julius Caesar on the Ides of March, you know, that they're going to be left alone to solve their own problems.
So, and I've just noticed that someone put on the chat there, this is apparent today with them with politicians, and who am I to disagree?  So back to that back to the HiPPO as an employee, how do I tame a HiPPO? Do I know what it takes to get a HiPPO under control? Fortunately, there are a wide variety of strategies that can be used to manage the wants and desires of the HiPPO. So, what can you do when you have a HiPPO in the room? So, strategy number one, you got to fight opinions with data. And we've been over this with Dave. And, you know, we've got James Barkdale's story from Netscape: "If we have data, let's look at data. If all we have are opinions, let's go with mine." I mean, what an infamous quote! That simple quote really tells us all we need to do to begin the attack on the HiPPO.
In the absence of data, the HiPPO wins every single time. That's because without data, all we have our opinions, and the more experienced and loud voice in the room, is also often that of the HiPPO. So the best and easiest way to work to correct the HiPPO behaviour in your organisation is to either have the data ready for when you're going to start engaging in discussions that likely result in a HiPPO getting involved.
And the second point is to defuse the situation so that you can either validate or invalidate the HiPPO's decisions and desires.
The next point is you need to prioritise the work. You know, Dave spoke just now in the Q&A session there about having this kind of vast volume of ideas. And I don't know if anyone here is familiar with a guy called Rich Mironov. But as he puts it, there's an idea train in every organisation. And every day, the idea train pulls into the product station and delivers hundreds of good ideas. However, a few of these ideas, are just not really as new or Earth-shaking as those on board the train would like to believe. And this comes back to the point about every idea needs to be validated, validated, and prioritised against the current backlog of work. And really in the background of the company's strategic goals and, and vision. We spoke in a previous webinar about how to generate and prioritise these vast volumes of ideas. And when you've got the HiPPO in the mix as well, this is where it just becomes so so so important.
So sometimes, you can end up in a bit of a tough situation when a HiPPO shows its true colour because these decisions and objectives come out of nowhere with little or no warning. And sometimes you might not have the data. And your efforts to get the HiPPO to prioritise work against the organization's objectives may be a fairly tough row to hoe. So, again, going back to Rich Mironov, he recommends a deflection approach. And I'd go to the HiPPO and say something along the lines of, "That's a very interesting and smart idea of yours. Now, let's take it offline so I can learn more, so that I can write up some requirements and see what effort we're looking at". Now, the goal of this approach is to really deflect the impact of the HiPPO's decision and buy you time to basically do your job. On the other hand, it also reinforces, the HiPPO's position of authority, it gives their ego just enough polish, so they don't feel like they're being attacked. And it buys the team valuable time to actually validate the opinion, make sure is actually a good idea. It confirms the existence of a market problem that is always emphasised that the effort that is needed to make a decision, that deflection is an amazing tool when used properly. It allows the HiPPO to assert their opinion authority but also reinforces your role in validating, confirming, and prioritising improvements to that product.
Now, as Dave was saying, it all comes back to the culture of the business. And I know quite a number of the attendees on the call today would be familiar with this innovation, value pyramid. And, and a culture that is innovative or an innovation culture is a work environment that business owners and leaders cultivate in order to nurture unorthodox thinking and its application. Places, companies that foster this, this culture of innovation subscribe to the belief that innovation is not solely the province of the top leadership or the kind of ivory towers but can come from anyone in the organisation. At the end of the day, as business owners and leaders, we need to understand and appreciate the fact that we probably being a HiPPO without really meaning to be. In reality, when we look at it from this value pyramid perspective, being a HiPPO is dragging the whole organisation right down to tier one, which essentially means low enterprise value.
So Innovolo is here to help business owners to climb that pyramid. Wouldn't you like for all your staff to have that same spark and energy, and vitality to make this business an absolute success that you first had when you started the business? So let's get your people engaged. Let's get your people engaged in innovation. Let's get systems and processes in place to stimulate a new level of controlled madness in your organisation. A madness that overcomes your competition. A madness that puts real tangible value on your bottom line and the value of your organisation.
That's, that's all from me Euan.
Euan
Thank you, Brad. I love the madness, controlled madness. I think with anyone that's familiar with a start-up in this day and age, it's certainly madness, but it needs to be controlled. But madness all the same. And that's innovation comes from mad ideas, crazy ideas, thinking outside the box. And if you can get an amalgamation of all your staff, having that mentality is a huge force for innovation in your company. Dave, I think you've mentioned in the chatbox here that you want to address a couple of things live. A couple of questions…
Dave
Bill Haughton had a question, "How do you get senior-level managers and junior level managers to have them get ideas from the people?" If you think about it, guess who's doing the work and seeing all the problems just from that iceberg that you just saw? It's the guy that's delivering to the customer. It's the guy that's picking, picking in the warehouse. So, one way to do that, and I call this and you might want to write it down. In my coaching, I call this IWWCWI. And what that stands for is "In What Way Can We Improve?" So one way to foster this in a company meeting is to go out to your people and say, Listen, I know you see the problems in the company, I know you have ideas of how we can improve service, product sales, etc. I want you to write to me and tell me, if I were running this darn company, I would… and then finish the sentence. You'll find your eyes will be wide open. There might be a tear or two in your eyes. But it exposes all of the things or many of the things and there's no risk to anybody saying this. But if you think about it, somebody in the warehouse or a sales guy on the road, you know if I were, I mean everybody thinks it, folks. So if I were running this company, I do this, well haven't put it in writing, have them give it to you And then once every once in a while, you know, do it again, IWWCWI, if I were running this company I would. So that would be, Bill, that would be an idea to have, you know, to have a general session of your whole team with that. And HiPPO's, owners, senior-level managers: be humble. Because I'm telling you, some stuff is gonna hurt. But if you want to have a great company, it's okay. It's okay. Because we're not imperfect, you know, we're not perfect, we are imperfect, we can do everything right. So that was one.
And then an anonymous attendee said something about a business case. And the truth of the matter is, let's go back to the idea of generating ideas as an incentive. What you need to do is allow to have people to do a business case, and a business case is a justification. So if a salesperson comes to you and say, Hey, we, you know, I got an idea for the product, great. Go to, go to the accountant, you know, go to the product specialist, go to the supply chain people, put a business case together, sell me on it. If they do that, which some won't. Some will just say, Well, I gave you the idea. But if they do that, give them the resources to do it. Guess who now owns the idea? They do. And if they're the one implementing marketing, or selling it, it'll have a great chance of success. Go ahead. Euan.
Euan
That's, that's great. Thank you, Dave. I know, we've got some awesome questions coming in. Another one says, "We have a HiPPO that thinks we don't need innovation full stop." How can I stress how important it is, if the bosses only listen to this HiPPO?
Dave
Well, one way to think about it would be to look at, you know, look at software development, you know, the speed, I think it's called Moore's law, the speed of technology improves, or doubles every 18 months. And that meant that software had to change to, to adapt to that. Just think about the chaos that's going on right now, in the world, with this pandemic. There's gonna be people come out of here that we've never heard of, that have ideas, products, etc., that will change the world, it will happen.
You know, the guy that everybody thought was an idiot, Tesla, the car company. Now he's worth more than all the US-manufactured car manufacturers. Come on! And he's only just started a few years ago.
So I think that two things, you can't change, I would tell you this, that if somebody is stuck, stuck in their ways, and they're comfortable, that's a word I eliminated from my dictionary, I must add, if they're comfortable with where they're at, and this chaos hasn't impacted them, you may not be able to change them. But if you talk about ideas, and if you bring an idea, that's a winner, maybe that will change their mind. You're not, you're not going to change everybody, you're not going to make everybody into an innovative company. But if you think about it today, and today, more than ever, if you kick a kick in this idea, innovation, process data, if you kick this into your company, right now, while we're in this chaos, you can come out even stronger, certainly stronger than many of your competitors.
Euan
We've got another comment here from another attendee, "…the system for not only receiving ideas but being able to appreciate and manage and review the execution of those ideas." Bradley, have you got any comments on that? But we've got a platform that would manage that. Have you got any comments?
Bradley
Sorry, do you mind just repeating that, I didn't quite catch, sorry?
Euan
Yeah. So as a system for not only receiving ideas, but being able to appreciate manage, review, and execute those ideas. You've got any comments on that?
Bradley
Yeah, absolutely. Yeah. No. is obviously you've got the culture. That is key, to have the right culture to get this started. But there are various frameworks that we can use tools that we can use. And there's a quick system that we can roll out to your company.
We touched on a recent webinar, actually So if anyone's interested in that, we are offering it as an FOC platform for your company. So that is definitely something worth looking into.  So just reach out to us if there's anything we can help with that.
Euan
That's right. There's there's an interesting one here for you, Dave, I think the question is asked, "Is there a difference between the highest investor risking success or failure and the highest-paid person? The bosses reward staff well, and the staff don't lose out financially if something goes flop. But the bosses do, they might feel it's easy for staff to push ideas when they don't bear the risk."
Dave
Well, that's okay. But you know, you know, part of it is that's another part of your culture is that if you are the leader of the company, let's say you're the boss and the major investor, and something goes flop, absolutely. That comes out of your pocket or comes from the bank. And it might cost that person their job, although, you know, there's a great story about Thomas Edison [Watson] from IBM, back in the 1950s. He had a guy that went out and tried to invent something, and it costs, and they lost $10 million. And the guy with his hat in his hand and walk into Thomas, it's Thomas Watson, I'd maybe said Edison, into Thomas Watson's office, and he says, "Well, I suppose I'm fired." He said, "Fired? Hell, I just invested $10 million in your education!"
The point is that there's going to be failures, if you're not willing to risk it, then don't do it. But if you have people that buy into the idea, and they own a part of it, even if it's psychological ownership, don't risk the farm. Don't risk the golden goose that got you where you're at. But you can have psychological ownership if you're the guy sweeping the warehouse floor. I've seen it, I've helped facilitate it, it can happen. It's not just about pounds and dollars, folks. At the end of the day, you've got a business and you've got people that rely on each other as a team, to do the job. Persons risk their job, they might not be money, but they risk their job if they fail. So it again, it's a cultural thing. I think that if you have high emotional intelligence as a leader, you'll not feel like I'm at risk more than anybody else's, you'll feel that they have a risk, perhaps equal to yours, psychologically. Yeah, no I totally agree with that.
Bradley
I think that probably links with another question here, from an anonymous attendee, "How can you regain confidence after many, Once bitten, twice shy, experiences when approaching an old established business management with a mindset of, 'we've always done it this way'?"
Dave
Well, I can tell you how I approach that in coaching is that I said, we've all I walk in, and I say, we've always done it this way doesn't live here anymore. Because if you want to go and grow as a company, you want to be here in 2021, 2022, and 2025, you have to evolve. And in today's marketplace, you have to be agile, and evolve. And Once bitten, I get that keep pushing. If you know that the evolution of the company, if you can go back and look at almost any company and look at how they've evolved. They didn't evolve by staying comfortable. They didn't evolve by keeping their everything close to the vest. They changed. They look at new ideas. You have to push it, you have to be strong, you have to have good emotional intelligence as well in confidence in your abilities. I say so what, you know, if it failed, it failed. Okay, move on. Let's find something that perhaps can work. Now, if you're always continually failing, I'm not sure why you're working there. But perhaps you need to think back about the process. Once again. You got the idea generation, you got the business case, you got the process that an overload can provide you with walking through the entire process. You gather the data, you test it, test, and then you decide if you're going to how hard you're going to go in.
Euan
That's excellent. Thanks, Dave. So, there's the evaluation of the idea and he said, You know what? You know, we have the rough capital to be able to make this idea happen, let's make it happen. There's often a bit of quandary on how to how to launch that product, how to really make a go of it, that's really where a coach comes in isn't it. That's where someone like yourself comes in and says, right, let's make this new product, you really go.
Dave
A coach, and coach should be able to help you with helping on the innovation process, but also help you to launch it, to make sure that you get the proper feedback from the customers to help you hold everybody accountable to the goals that you've set out. You know, that's that's, that is where a coach comes in. Absolutely.
Euan
That's brilliant. There's another question here. And what is the best way to look at the potential from a new product? And you've got any comments on that? Bradley?
Bradley
Yeah, there's obviously at risk of running out of time here. We did just cover this in the past webinar, actually. Just as a simple framework, which we'll send around the links to that after this webinar if that's ok?
Euan
That's brilliant. Thanks, Dave and Brad. So you've run through quite a number of questions. There are quite a few more in there. But we're nearing the end of the event. So a recording will be made available to all after this event, too. And what I'd like to do really is if anyone has any questions they'd like, like to ask live, and we're happy to unmute you. And you're able to speak, live. And just simply raise your hand and the host will unmute you more than happy to do so if that's, if that's of interest. And we have a couple of minutes just to answer any, any live questions right now. Feel free to break in.
Bradley
Don't be shy.
Dave
Murray, you've always got something to say why don't you jump in and ask your question, pal?
Guest Speaker 1
I wondered if you might jump me. You hear me properly, Dave?
Dave
Absolutely. Good.
Guest Speaker 1
Yeah, a few years ago. I mean, this is something that happens all the time. Hippos are slow-moving creatures. But the older they get, the slower they get. In a meeting, it's sometimes quite useful to have a structure for a meeting where you're going to discuss this sort of thing, because you can identify clearly which stakeholders have a say or not moving forward. Do you find that works as a potential solution?
Dave
Well, I think that if, thanks Murray, if we go to where we're at right now, towards the end of the year, and if your financial year is fiscal if you're planning for next year, one of the elements could and should be, guys, what do we want to be when we grow up? Okay, what do we want to be in this next year, and then put a plan together towards that, but somebody should be bringing up guys, we need to innovate. If we're gonna, if we're gonna be here, who knows if there's chaos or crisis in COVID was going to happen? Nobody. But look at the ones that have still won by pivoting to PPE as an example, that's helped a lot of companies keep bread on the table. But that was the result of a crisis. If you put it into effect where you forward think, you know, take IBM as not IBM, but take three m as an example, several years ago, their idea was this. In five years, we want 25% of our products to have not been invented yet. In other words, they want to take 25% of the products and redo them and reimagine them. But it's got to be an open conversation, Murray, it could be part of a planning session. You know, we need to be innovators, guys. Yeah, we're gonna have failures, you need to be honest and just talk openly about it. And you know, if, if what work doesn't live there, well shown that it will. I hope that helps Murray.
Guest Speaker 1
Yeah, that's good.
Euan
Thanks, Murray. Thank you, Dave, for your answer. That's brilliant. If anyone else wants to chip in, feel free to raise your hand. More than happy to answer some of you live
Bradley
Would you have any advice, Dave, on what budget they should allow for, or companies should allow for, to, just specifically for R&D and innovation, as they coming up?
Dave
What you're talking about is risk capital. So it's, it's probably different. I don't think that you know, it used to be advertising as an example, you should spend 2% of your sales if you're retailer 5% of your sales. But that varies all over the place because margins are different, you know, somebody's making 50% margin, they can spend more as a percentage of sales, if somebody's making 30%, they can spend more, I think you need to look at risk capital, and it's not a bad idea to say, you know, what, in 2021, we're gonna risk 50, grand, hundred grand, whatever that number is, we're gonna risk this, knowing that we could lose it, but we're gonna risk it on innovative projects. And you can actually create, now this is perhaps for larger companies, kind of an incubator within your company, where it's a little laboratory if you will, where you create ideas, you put them up on the board, you monkey with them, etc. But you have to decide you might lose it all. All that $50,000 or $100,000, depends on what your risk tolerance is. I don't have a specific figure, because, to me, it would vary by business.
Bradley
Yes, the inherent nature of R&D is uncertain. And at the end of the day, that's why the government in most countries have, you know, R&D incentives to, you know, tax rebates and that sort of thing to help out. I think we've got Evan Dunn looking to speak. Go on Evan.
Guest Speaker 2
Hello guys, how are you doing? Can you hear me?
Dave
Good, Evan.
Euan
Thanks, Evan.
Guest Speaker 2
How do you market innovation? Because it's always an idea.
Dave
I'm not sure I understand the full question, Evan.
Guest Speaker 2
While I'm in marketing. Yes. So for the guys that are hosting the show Bradley and Euan. You know, and myself, when I come in contact with clients like them, how do you market innovation and the process that they offer? Because a lot of it is just selling an idea. It's selling a goal? Be interested? Please?
Dave
I'll let the guys answer in a second. One idea that comes to my mind immediately is this is that? What is insurance? You know, you're selling an idea? How do insurance companies go to market, if they're going to offer a new product, if Target or Walmart is going to offer a new product? It's just an idea until the first money changes hands. So look outside of, you know, the narrow confines of your business and say, How do other people introduce new products? Because it until money changes hands? It is only an idea? Yeah. Does that help?
Guest Speaker 2
Yeah, no, it's just, it's something I've been thinking about a bit. Since I saw these, you know, some of these webinars seminars online, like this one. Because I'm always looking for different ways to approach clients and, of course, their clients. And it's perhaps looking at it from completely the opposite direction. So you're presenting them with a product before it's made before it's finalised? But the warrants of it, the value of it, the benefits of it. Does that make sense?
Dave
Well, you have to decide what problem it solves. Obviously, you know, what, what problem does this solve and it may be a problem. You know, again, you look at Apple Computer Who would have thought that we needed an iPod? Who would have thought that we needed an iPhone, I mean, remember cellular phones used to be a suitcase? But somebody looked forward and brought a solution to a problem that they didn't even know that they had. So, it is looking, it is looking Evan from the customer's perspective. And then I always subscribe to this is look outside of your industry. Look outside, you know, look at service businesses, look at banks, the people that spent a lot of money on marketing. Those people don't keep their jobs. Unless they get results, so look what other people do.
Guest Speaker 2
Yeah. Well, that's, that's one of my concerns is you're asking people to spend a lot of money. Nobody can actually guarantee a result, you know?
Euan
It's a great question.  Really great, I think as a is a question that a lot of business owners on this on this webinar and way further afield have got is, is, you know, how do I know whether this idea is really going to generate cash. And as Dave has mentioned, a couple of times through the webinar is risk is risk capital. And one of the things that's one of the services that Innovolo actually provide is to appraise the product idea, really basic conceptual idea, and What's this? What's the job to be done by this product? And will appraise that idea. And we'll be able to, there's other companies out there like us, but essentially provide a picture of what that's likely to cost and how long it's likely to take to develop? And then we and then we look at that, and then we look at, right? So what's this product going to sell for in the market? What will actually what, what money will it fetch? What will it cost to manufacture, what's my marketing costs going to be, you know, we stack that right up and actually come out with a complete appraisal of a set of investments. So you can look at your return on investment, from the numbers that you your market research will provide. So the research you've done, ie speaking to your customers speaking to potential customers, looking at your market, how many can you sell in the first 12 months? What sort of growth really get over the next three years? And we can, we can plot that all out and say, right, within 12 months, 18 months, three years, you'll get payback, you know, and you can kind of see where a little run through. But really, how long is a piece of string? It is risk. There's no getting away from that. And that is the inherent nature of R&D. Unfortunately, you got any other comments on that, Dave?
Dave
No, I don't I think you've handled well.
Euan
We've got lots more questions still coming in. So unfortunately, we're going to have to wrap this event up. We're already five minutes over of time. So, any questions that come in now, feel free to keep posting them. Any questions that come in, we will get in touch following this webinar to answer them personally. And they will be posted on social media and that kind of thing. So like to take this opportunity to thank you, Dave, very much, and Bradley for the insight today and trust, there's been some really valuable key takeaways for everyone. We do really appreciate your feedback. So please, please fill in the survey afterwards. We want to make these webinars as valuable as possible for the attendees. And any as mentioned any further questions, feel free to reach out we'll be willing to assist. And there are more events coming on. So, look out the invites. Thank you very much for your time, everyone for coming on, and your contribution and the feedback. And thank you, Dave. We'd like to wish you all the very best the future and goodbye for now.
Dave
Thanks, everybody.