Innovation Misconceptions, and How You Can Make Serious Money from R&D
7 October 2020 @ 3:30 pm

-

4:30 pm

BST

2020/11/zahin-rahman-technical-writer-innovolo-product-development-and-design.png11 – 2020/11/zahin-rahman-technical-writer-innovolo-product-development-and-design.png2020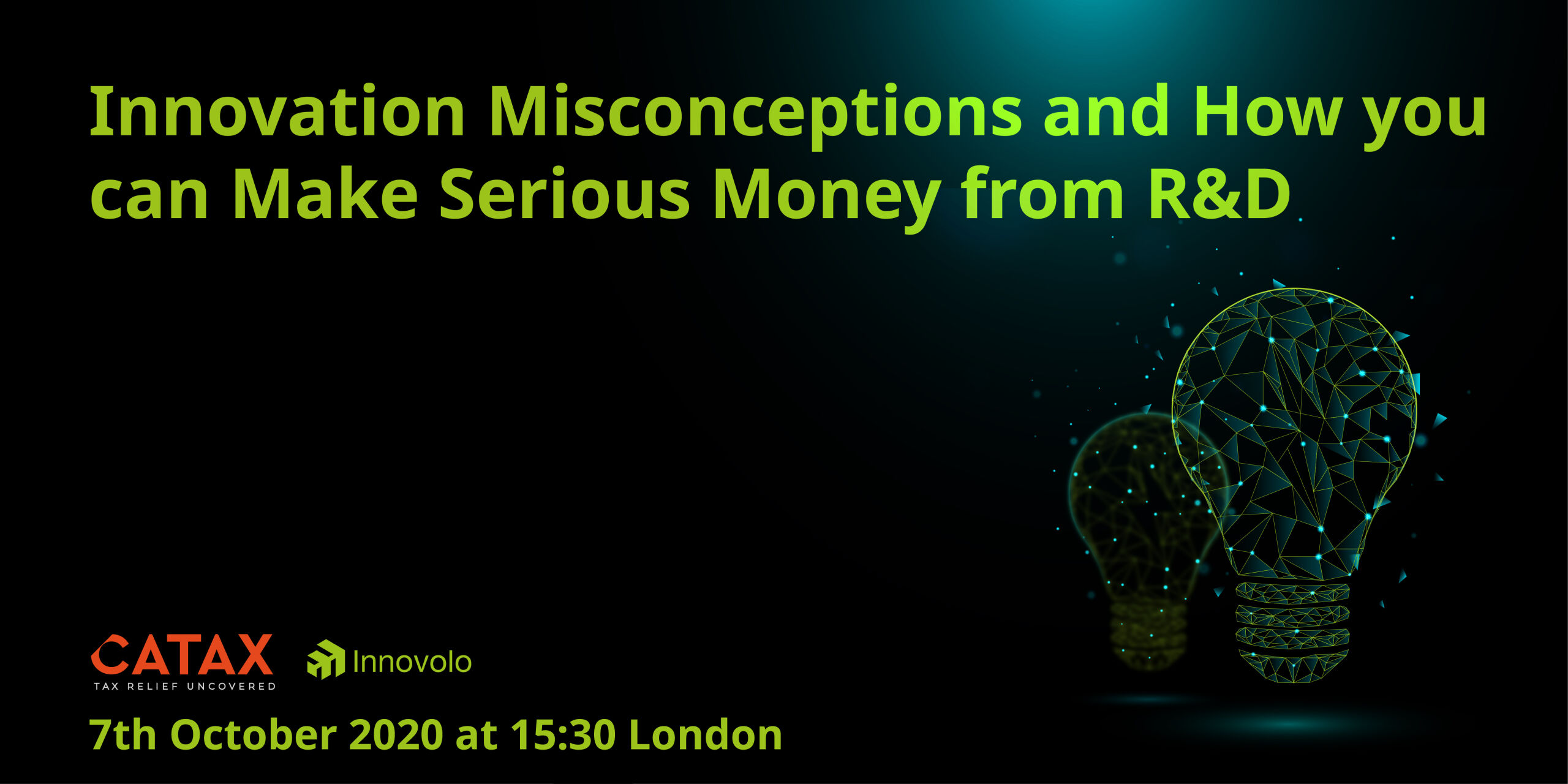 Kickstarted by Innovolo Commercial Director, Euan Pallister, the event will dive quickly with innovation ambassador Bradley Pallister into debunking some of the common misconceptions and myths surrounding the world of innovation and product development.
Innovation is all about ideas
Epiphany
We know history
Humans love new ideas
The Lone Inventor
Good ideas are rare
Your boss knows more than you.
A great leader never fails at innovation
The best ideas wins
Problems are less interesting than solutions
Innovation is always good
And one of the perks of spending money on Research & Development activity is that you can claim tax relief on it. Our partner, Karen McFadden from Catax, will be explaining a little about this fantastic legislation (R&D tax relief) as well as going into some of the misconceptions of making a claim, the Do's and Dont's and why these misconceptions are making so many companies miss out on claiming.
She will also be introducing one of her clients to give you a 5 minute peek into their R&D journey.
Please note that the advice on R&D tax relief in this webinar will be applicable to UK companies only.