How to Use COVID-19 To Jumpstart Innovation in Your Business
8 June 2020 @ 3:30 pm

-

4:30 pm

BST

Free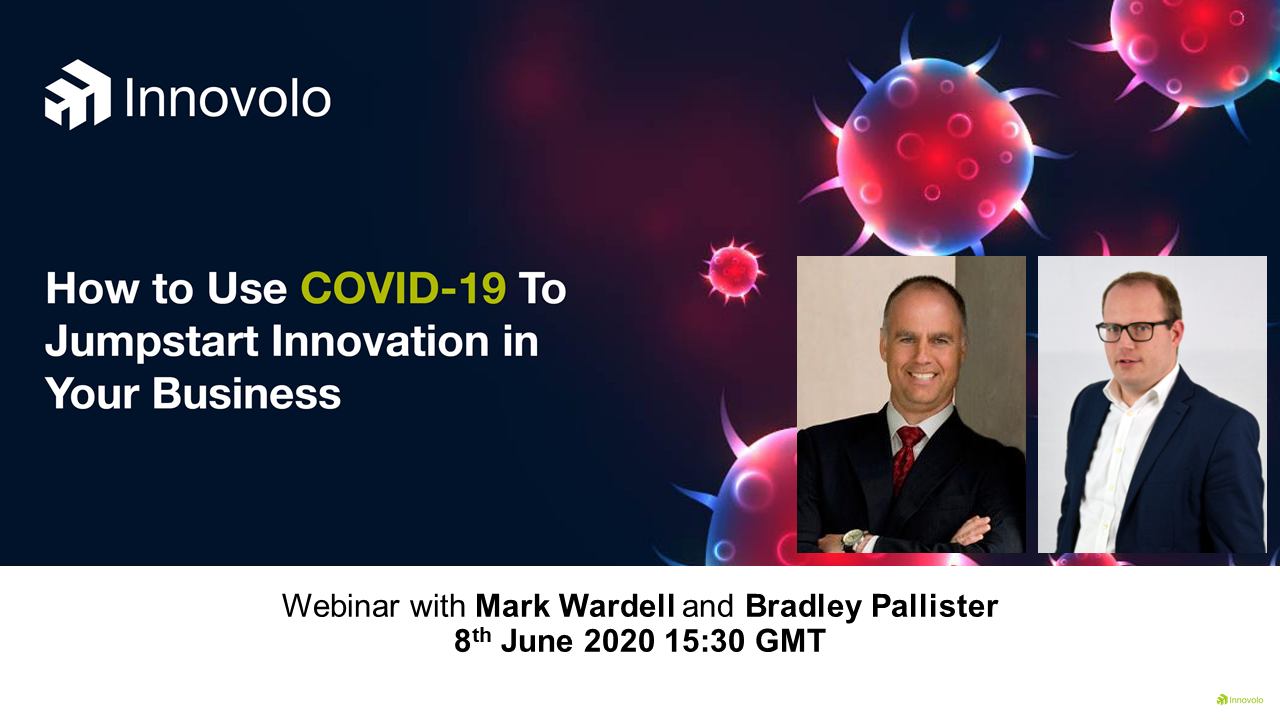 "I was asked what I thought about the recession. I thought about it, and decided not to take part" Sam Walton
Rather than try to pretend that the world we are living in hasn't changed out of all recognition, successful organisations are using COVID-19 to jumpstart innovation, and as a springboard to launch their companies into a brave new world.
Are you interested in joining them?
If so, then join us on this fast-paced, value-packed webinar where we'll discuss with business advisory leader Mark Wardell:
The fastest-growing and declining e-commerce categories post-Coronavirus
Stuck for inspiration? How to stimulate new product ideas from your whole team using an IDEATION workshop
An online resource that reveals rapidly-growing trends before they reach mainstream awareness
And much more!
Not only will you benefit from actionable advice that you can take away and put to work immediately, but you'll also get free takeaways, including:
A free copy of our new eBook, 8 Ways to Innovate Your Business Today
The Top 100 Fastest-Growing and Declining Online Categories Infographic
An Innovation Workshop Canvas that you can use in your own Ideation session
Heavily discounted consultancy package and more!
About Mark Wardell
Founder and President of Wardell International, Mark Wardell has developed a reputation as a leader in business advisory by helping entrepreneurs successfully plan, execute, and manage sustainable business growth.
In addition to offering comprehensive business consulting services through his company, Mark regularly shares his business advisory expertise through many channels. He is a published author of seven business books, frequent contributor to several top national publications including Profit Magazine, The Globe and Mail, and CGA Magazine, and a speaker at high-profile business events and on televised programs including BNN's Money Talk with Patricia Lovett-Reid.
Mark continuously strives to expand his business expertise and maintain his position as a business advisory authority by researching, networking, and exploring new ideas among successful professionals.
Prior to founding Wardell International in 1999, Mark's career included time as a business advisor for a major California-based consulting firm, an entrepreneur, a professional musician and a national level gymnastics coach.
About Claire Forestier
I help people have awesome events, maximise their PR opportunities, and make fantastic speeches. I use the skills learnt in a 20+ year career as a broadcast journalist in my work as an corporate event host (MC, Emcee) and to train people in communication skills. My clients include: KPMG PWC The Donkey Sanctuary Women of A Certain Stage PharmaFlow
About Bradley Pallister
Co-founder and Operations Director of Innovolo has worn a whole load of different hats since he started out in the wonderful world of work. Mostly because of life's circumstances rather than by design. But as a result, he has a unique ability to lead multi-disciplinary long-term programmes and to navigate some pretty complex product development and innovation challenges alongside his team.
Register Now!