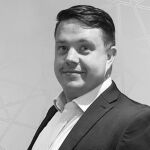 Euan Pallister
Well hello, and welcome everybody. I'm Euan Pallister, the commercial director here at Innovolo. Today we have with us, firstly, April Shprintz.[mfn]April Shprintz is a business accelerator, speaker, and author.  Based in Palm Beach Gardens, Florida, April has spent over two decades driving growth for companies of every kind, and has created what is now known as The Generosity Culture™.[/mfn] April has spent over two decades driving growth for companies of every kind started off as a staff sergeant in the Air Force going right through and then into the corporate world, where she specialised in sales, operations and marketing. Her work has generated over $1 billion in combined additional revenue. Today, she teaches entrepreneurs and leaders like yourselves how to accelerate their businesses.
With us today, we also have Bradley Pallister, who is the Operations Director here at Innovolo. To learn more about Innovolo and who we are, we will put a link in the chatbox where you can read a little bit more about who we are and what we do.
During this event, we would like to make it as interactive as possible. Please feel free to make comments via the chatbox or ask any questions via the Q&A box. We will be having two Q&A sessions during this event, one halfway through, and one at the end. We're looking to open the mics up to attendees at the end of the event. So please don't be shy to speak up. Any questions we don't get around to answering live, we will do our best to address these personally with you after the event. If you feel comfortable, please allow your name to show on the Q&A. This will help us to get in touch with you after the event. We will of course also be accepting anonymous questions too.
So the topic of this webinar today is "How Generosity breeds Innovation, and How you can Embed The Generosity Culture into your Innovation Strategy". You will be able to walk away from here today with some key takeaways on how to accelerate your company and organisation just by implementing a few simple things. And of course, a dash of generosity. April over to you.
April Shprintz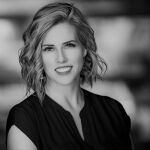 Thanks so much, Euan. And thank you guys all for attending. I'm really excited that you're here. And super excited to talk to you about how generosity really breeds innovation in all of our companies. So as they said, We want to keep this as interactive as possible, please feel free to share your questions. I especially like the tough ones and the ones that normally would stump you. Those are the ones that are the most fun for all of us. And they're also probably the ones that someone else is thinking but they're like, Oh, I don't want to hit them with that tough question. Those are the ones that we absolutely want.
Background to April Shprintz
So to really tell you how generosity breeds innovation, I first need to give you a little bit of background on the generosity culture. And for me, the generosity culture has been a lifetime in the making. So if I take you back to when I was nine years old, I had a wonderful businesswoman take an interest in me and really changed my life. And she came into my life in an interesting way. She was the head of HR where my mother worked. And I actually met her because she came into our home to help take my mom to an alcohol rehabilitation facility because she had a drinking problem. But what was so remarkable is that this woman took time out of her day came into our home, not only gave my mother a second chance But took me at nine years old aside and said, You know, I see special things in you, I want to be your friend, I want to spend time with you, I want to help you. So my mom got better, she got a second chance at life. But even more importantly, my entire life was changed, because Sue Harper decided to be generous with her time. And she made an unreal difference in my life, candidly, what she did, and that act of generosity changed the way that I saw life. And it changed the way that I saw business. So much so that I have implemented that way of doing business with businesses across the globe to help them be successful. And I'll tell you a little bit about how that goes.
So first, let's just recognise that each and every one of you is even more so in this pandemic, doing more and more than you've ever done. It's email, it's phone calls, it's Slack, it's there before you get to wherever your office is, in the morning, it's emails coming in at night, it's when you finally sat down to spend some time with your family. And candidly, the answer is not working harder. We're already working as hard as we possibly could. And it's not that American slang term of working smarter. Who knows what that is? Right? The answer is actually the generosity culture. The answer is Sue Harper.
Three Ways to Implement a Generosity Culture in a Business
So there are three different ways that you can implement a generosity culture in a business. And the first one is to invest in your people. And you do that by pouring into them. Now, when I talk about generosity, and I talk about investing in your people, everybody grabs their wallet or their purse. It's not about money, it's about something so much more valuable than that, which is your time and your interest. So the number one thing you could do to invest in your people is to have real meaningful conversations with them.
When I come into a company, I'm usually an outsider, people talk to me, they show me things. And one of the things that I spend the most of my time doing is having really meaningful conversations with employees, not just about their deliverables and their jobs and what they're doing, but what they want out of life, what they want out of their career, what they're really looking for. Now, what's so meaningful about that is by doing so, I'm able to uncover hidden gems in almost every organisation I work with and you guys have them to a great example is a low-level employee. And she was low-level position-wise, but high-level competency that was working in a software company in an accounting position. But when I spent some real time with her, I realised that she understood everything about the way that the product was sold, how it was implemented, the clients, everything logistically that was going on. So we made her the director of operations. And just by making that small change, that company began to scale twice as fast as it had been before, just by talking to your people. So that's one of the ways that you can invest in your people, I actually have a handout that the nice folks here will give you towards the end of this webinar that has four more that you can look at and use and implement within your company. Now, the second part of that is to invest in your clients, and really pour into them. And there's a couple of reasons for that, number one, you will build amazing relationships with them that really allow you to serve them better.
Pour into Your People
And quite candidly, we'll talk about how that helps you innovate in really amazing ways. Because the best ideas are going to come from your clients. An example of that is a large trucking company that I worked with that was losing 10s of thousands of dollars a month, we're talking it in each month, like £75,000 that they were losing. And when we really investigated what was going on with different clients, we found that one of their particular clients really wanted a different level of service that went there was even common in the trucking industry. And usually it's you know, especially in the US, but in other areas I've worked in, it's get this from point A to point B, and that's good enough. But they have one client that really wanted a different level of service, a different level of communication, because that's what they were providing to the folks that they serviced. So as counterintuitive as it seemed at the time. That was the answer that we came up with, let's give them what they want. Let's service them in a different way. Let's pour into that client. Fast forward. Within six months, that company was profitable. They were actually getting more business from what turned out to be their largest client at a better price. And oh, by the way, they started looking for other opportunities to take what had looked like a complaining client and turn it into an innovative service offering in their industry. And any of you could do that as well.
Pour into Your Client
And the second part of why investing in your client. It really dovetails with investing in your people is when you pour into your people and you invest your time and give that value to the folks that are working for you. You're also just like we do with our kids modelling that behaviour to them. I'm sure most folks are familiar with Sir Richard Branson, and he has famously been quoted that he doesn't worry so much about taking care of his customers, because he takes care of his people, and he knows that they'll take care of his customers.
Pour into your Community
Now, the third part of this is to pour into your community. And that is to find ways whether it be locally or globally to make a difference in that community. And again, this has two different ways that it benefits your company. The first, of course, is that just like when you want to have a wonderful garden, you enrich the soil, when you want to have a wonderful environment for your community, you enrich the soil of that environment, you make yourself a really integral part of that community. Now what that also then goes and does for not just the community but also your people, it gives them a way to give to the community to have an even greater purpose than just their job gives them that ability to have brand loyalty and according to Great Place to Work and their 2018 survey, are 13 times more likely to want to come to work.
What would your people be like if instead of showing up because that's their duty, they are pulled out of bed? How exciting could that be? And how could that help them better innovate?
What will drive an Innovation Culture?
So when you add this theme of generosity, this way of being to your culture in your company, there are three ways that that's going to breed or drive innovation.
The Mindset Shift
The first is the mindset shift. When you add the generosity culture to the way that you run your business, the mindset stops being how do we make more money? And it becomes, how can I help? Now, why does that matter? It matters because the greatest innovations in our history have come from people who are trying to solve problems we're trying to help. Edison didn't invent the lightbulb so that he could make a lot of money selling it. He invented the light bulb so that he could help people be productive in the darkest hours of the day. We think of Madam CJ Walker, who is in the Guinness Book of World Records as the first self-made female millionaire, her product, which was a hair growth serum, she didn't make it to become a millionaire, she made it because she had a scalp disorder that caused her to lose her hair. And she wanted to help others with the same problem. So when you help when you have that culture of generosity, and everyone is always thinking about how can I make this better? How can I help other folks, the ideas start to generate, and they come at people at the speed of light.
Caring for (not just leveraging) Your People
The second, when you pour into your people, instead of just leveraging them, there is not only a huge difference in your culture, but there is a huge increase in innovation. And here's why. When you are just leveraging your people and you are getting out of them what you can for what you pay them, there is a sense of fear or a sense of I don't want to mess up, I don't want to disappoint anyone, the most important thing is that I do everything right every time. And we all know that to really innovate, we have to have a lack of fear, we have to be willing to make mistakes and willing to do things that might not end up exactly right and learn from them. And when you're pouring into your employees, they know that you care about their development, about what they create, and about the experience as much if not more than you care about the results. And that creates a culture that can really innovate, you cannot innovate if you're never allowed to make a mistake. And knowing that they're cared about and valued as people gives them the freedom to get those ideas that might seem crazy in the moment, but might be what really changes things for you for the better.
Lasting vs Transactional Client Relationships
So lastly, pouring into your clients, that creates a different type of relationship. I talked about that a little bit in the trucking story. And there's a lot more information to that where that client came back and was willing to actually pay more. So they could have exclusive contracts with that company, it really becomes an actual relationship instead of transactional, where you're bouncing ideas off of each other. And as any leader knows, as much as we want to be the ones driving innovation in our company, most of the time it's going to be your frontline employees, it's going to be the folks that interact the most with your end users that are going to get the information that makes the most difference and can drive the most change in what you do in your company. So by pouring into your clients and making that the way that you do business now only is it more profitable, but it is driving dialogue that can lead to the very best ideas. So the question I have for you here is, isn't it great to know that doing what we've been led to believe is the right thing in your business can also be the most financially sound an innovative way to run it?  Euan?
Euan Pallister
That's brilliant. Thank you, April. Some really, really excellent insight there. Answer really astute advice.  Is it time do you think to switch over to some Q&A?
April Shprintz
Absolutely.
Euan Pallister
We've got some really good questions coming in. I just thought it'd be good to jump in early and get those covered off. That coming in as we speak. So I've got the first one here. And hopefully, you can help us: "How can I increase my return on investment without an outlay of cash? How can you help me to create a better environment for innovation to happen by itself, especially this year, where employers don't have funding available just to be generous?"
April Shprintz
Absolutely. So we talked a little bit about earlier how we hear the word generous, and we do we always think that that has to do with money. But candidly, you investing your time and your knowledge and your value that you have as a person, in your team, all of your employees, etc, is actually far more valuable and will drive much more ROI than just throwing money at the problem. So again, we talked about those different ways you can invest in your people by talking to them. And also by really having those open lines of communication and learning what it is, it's important to the folks that work for you and offering that value to them. Often, the benefits that are the most important for the A players that we have in our organisation are things like lines of communication, the ability to take on more responsibility and grow as a person, the ability to know that they are contributing to a team. So there are a lot of ways to really invest in folks that don't cost anything.
And I'll add one other thing that's pending, pandemic specific, I had a company come to me from South America, that it was asking a lot of their employees to take a pay cut, and really wanted to know how they could continue to pour into those employees when financially they just couldn't. And what we worked on and came up with together was for them to support those employees in communicating the fact that they might need some leniency from perhaps their landlord that they were running from their mortgage provider, etc. to have those kinds of conversations with the employees to create templated letters that let them know officially that they had taken a pay cut so that they were showing that support to them, even when it wasn't financial in a way that would just really make those employees feel like they were very invested in they were very cared about and candidly increased the amount of loyalty that those employees felt when they were actually making less than they had been before.
Euan Pallister
That's brilliant. Absolutely brilliant. Very, very helpful. I'm got quite a few coming in, that kind of brought someone generosity and some on the innovation side. So I'll leave the innovation side ones until after Bradley has done his piece because I think he may answer some of those through what he says.
We've got another one here: "What do you say to people who feel they're giving more than they've been getting? Take a boss that does what a good leader does, but his people on his team don't appreciate it or don't reciprocate that." How can you help with that?
April Shprintz
Absolutely. It's a great question. And I think that's a very realistic question, too. So one of the things that work the best about having the mindset of how can I help and the generosity culture is that idea of letting go of the outcome, letting go of that expectation of reciprocity, because when you feel good giving and helping, and that is what you're getting out of it is that feeling of I'm so happy to help, I'm so happy to contribute, things will absolutely come back to you, from your employees from others, etc. But when you let go of it has to be from this certain person or from this certain client, that's when the magic really happens because you are going to get things that come back and amazing results. But it's like the 80/20 rule, right, 80% of what you see is going to come from 20% of the people. So by being able to let go of where that comes from when it happens, and just doing it because giving and pouring in feels like the right thing for you to do. That's when the results get really exponential and exciting.
Euan Pallister
Yeah, that's very helpful.  I certainly get that, that's, brilliant. There's another one, perhaps just a room for another couple. "As a business leader, I may think that I'm being generous to my staff. At what point do I draw the line and say no more, I'm now being taken advantage of here?"
April Shprintz
I think it's a great question. Well, I think this is one of those areas where, if it doesn't feel good, if giving of your time and yourself doesn't feel good to you, then that equation is now out of balance. And it's actually not even gonna feel good to your employees, if it doesn't feel good to you. Because just like when you're selling, a prospect can feel your intent. Or when you're talking to a child, they can feel your intent, that not necessarily your words, but how you feel about it, it's the same thing with giving.
So what I would say is, as a leader, as you're investing in, folks, do it to the point that it feels rewarding to you, again, without worrying about that reciprocity. And when it stops, then pull back a little bit, and make sure that you're also taking care of and investing in yourself first. Right? It's just like when you're on the aeroplane, you put that oxygen mask on yourself, and then you take care of others. If you're at a point where you feel like you've given and given and given and you're not getting anything back, my first clue there would be that you're not doing the level of self-care and taking care of yourself that you deserve. And so, I would caution you to maybe pull back a little bit and spend some of that focus on yourself.
Euan Pallister
That's great. That's brilliant. That's helpful for me. Another one asked the question, "How do you change the leadership style to allow the generosity mindset? There's someone here, they're speaking about leadership style is a long way from this. And it's more like micromanagement and lacking trust. How do you change that?"
April Shprintz
So it's interesting, I feel that a lot of times folks are leading from a position that isn't necessarily leadership, I personally have been parts of organisations where this wasn't the mindset of the overall organisation. And what I found was, when you start with yourself, and you start modelling it to others, you start doing things like always volunteering to help when you can, the words, that's not my job don't exist for you. And really making an impact. And being that person under promises and over delivers, when it comes to your involvement with your teammates, and clients etc., leaders will start to take notice of that now one of two things is going to happen. One, they're going to take notice of it, see value in it, talk to you about it and start to make it a bigger part of your organisation. Or you're going to see that that's just not something that they believe in. And by really being that person yourself and making bigger and bigger differences, you're probably going to find that other opportunities are going to come your way. And you're going to be drawn to an organisation that thinks more that way and have an opportunity there.
Euan Pallister
That's great. That's a great answer. Thank you. If you don't mind, we've got loads and loads and loads of questions coming in. So we will hopefully tackle some more at the end. And as we say mics will be all we need to do is raise a hand and you'll be unmuted towards the end. I think it'd be good to move on to Bradley section of this webinar. And because that I think that will cover off a lot of questions that have been coming in. And so yeah, just a reminder to the attendees, we have got a second Q&A session out a little bit later, we'll be opening up the floor, literally so that you can speak on the webinar. So get geared up for that. Bradley, probably. Over to you, sir.
Bradley Pallister
Oh, thanks. Thanks, April. Yeah, that's a great, great start. We've got some interesting attendees. I don't know if you've noticed some of the people on the attendee list there. One guy that you know, I think quite well, a guy called Bob Burg.
April Shprintz
Hey, that's awesome!
Bradley Pallister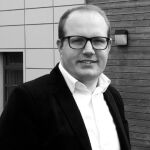 Feel free to come on as well, at some point. But anyway, so I just had a couple of points here.
Okay, so a lot of people on this webinar today would know who this guy is [Seth Godin]. And I think this is a really great quote of his" "Innovation is guts, plus generosity". Now, I'd like to just take that part a little bit. Sure, you need guts to commit to an innovation programme. At the end of the day, it might not work. There's what we call a leap of faith. And we when you're going into an innovation programme, you need that leap of faith when jumping from the downward curve of a product cycle into the development of the new one. You need guts and you need faith. But then, and this comes back to what April's saying you then need to add a good dose of generosity as well. Why? Well, just committing to an innovation programme with blind courage and guts without trying to make improvements is, is more commonly known as just 'hustling'.
At school, you're trained that showing up with a proven, verified, and undeniable answer will get you an A* in the exam. And then the innovator turns up with something he knows very well might not work. Because if failure is not an option, then a lot of the time, success is not an option either.
It's pretty common to hear people calling themselves innovative, when actually all they are is popular, profitable or successful, or maybe all of three because there's nothing wrong with that. But it's really nothing to do with innovation. If you allow generosity to take the lead in your decisions, I think you'll probably discover that it's easier to find the guts that you need to take the plunge into the bright world of innovation.
Now as business owners and leaders we might be driven by what we might see as a financial mindset. The financial the finance mindset when starting an innovation programme only produces incremental results, the tendency to expect ROI from an early stage opportunity. Screening really misses the point. large organisations routinely struggle to compare unproven ideas to known products that regularly produce revenues and a decent return on that investment.
Don't get me wrong, there is absolutely a time and absolutely a place for the finance mindset. But the generosity mindset may not always have all of the tools to scale up efficiently.
To avoid the pitfalls of applying the finance mindset too early and too aggressively, change the objective to first understanding needs, the needs, and the real pain of real people. Now this goes back to what April was saying about, you know, pouring into your clients, and your people. And then, after really and truly listening and empathising, give those people a generous dose, an overabundance of ideas, of how to reduce those pains and to increase the happiness. If you don't know how to do that we can, we can help you be more than happy to.
Frugality is not why designers wake up excited to innovate. And cost-cutting is not what excites consumers to buy inventions. It is creating cutting edge product products. They're made with empathy and care; they get the audience's rapt attention. A clear brand message projecting on ambiguous values keeps an audience loyally engaged. Corporate spending reports do neither of those things.
So, taking risks is scary, it's scary stuff. And going into an innovation programme can be scary. But using the generosity mindset doesn't mean wild abandon and chaos. Generally, generosity delivers a good and honest investment of resources into creating something that will be meaningful to the audience it intends to target.
As a business owner, you don't need to sell all the clothes off your back to make meaningful disruption in your industry. People out there right now, on leading solutions. You need to find them you need to listen to them. And once you have the idea that they are excited about the initial investment will be 100% worth it. Because people are willing to pay to have their problem solved in brand new and better ways. Solutions are even more meaningful when crafted by an affected group's very own input. So get your clients involved, get your people involved, get everyone involved, and come up with these ideas. Now simply listening will put a start-up miles and miles ahead of any firm that thinks it knows what other people must certainly need without even bothering to ask. Market disruption feels good. And it sells. So go out, make a scene, get loud. The money will happen if you work with the naive experts to conjure up some design magic. The design magic isn't as easy to conjure up with a refusal to budge on finances. Fearful penny-pinching leads to cost reduction in exactly the wrong places to leave that behind. Just get out there and create.
And that really, April is all I had to bring to the table today. But just some real points, you know, just about, you know, just really pouring into your people pouring into your clients. And just building on it. Do you think?
April Shprintz
Absolutely. Absolutely. And I think Bradley, if I could add, one of the things that I've really seen in the pandemic is folks are going one way or the other. They're either really innovating and pivoting and making their companies even better than they would have been if 2020 was a normal year. And then there are other folks that are just knee-jerk reactions. And they're on pause, someone commented, it's like they're taking a snow day for the whole year. And this is just an amazing opportunity to make a difference for your employees, your clients, even the community and in ways that you can. And what people are going to see is it feels like a long game. Things like generosity for innovation that feels counterintuitive, and like it would take forever. But actually, it is the fastest way to not only make an impact on your business but make an impact on everyone involved in it.
Bradley Pallister
Yeah, absolutely. We saw it in the GFC, in 2008, the Global Financial Crisis, we saw a lot of startups happening, a lot of people going out there and, and innovating and disrupting their industries. And we've got that again. But we've got it a lot bigger than it was before. So, there's so, so much opportunity out there.
Euan Pallister
Thanks, Bradley. Thanks, both. It's been very, very helpful. I think it'd be a good time to move on to some more questions and answers if you're not against that. One would just say to the audience, please feel free to raise your hand if you wish to literally speak on this webinar, we can unmute you to do that. We welcome anyone to talk, we'll be answering some more questions which have come in on the Q&A box. There have been a lot coming in during Friday's section. Now, a quick note to everyone. We will also likely be running overtime if we cover everyone's questions off. But a recording will be made available to everyone after the event. So feel free to jump off if you need to. So let's just answer a couple more questions if that's okay, or for both of you, and whoever wishes to speak and speak or both can speak.
The first one, "What's the greatest misconception or misunderstanding about the generosity culture and what it stands for? In other words, what do people get wrong about you, and what you do?"
April Shprintz
I think the greatest misconception is twofold. The first one is that they must have money that they're throwing at what their problems are. And the second is that it this is the long game. It's a marathon and actually, generosity is the quickest way to sprint, but it's a sustainable sprint that you can do for the life of your business.
Euan Pallister
So for Bradley, you got any comments on that?
Bradley Pallister
No, not really. April's the expert on this – I couldn't possibly add to that.
Euan Pallister
Okay, another one here, "As someone working under an employer who's generous, the talk has not at all matched their walk. I can attest to the fact that at some point an employer must spend on their employees, or they will lose their top talent. Do you advise your clients to plan for this point at which their return on investment will go down unless they do spend money on them?"
April Shprintz
So I think that that's a broad question.
I do think that any company that adopts the generosity culture and believes in pouring into their employees is going to invest in their growth, going to pay very competitive salaries, because they know that their employees are going to do above and beyond.
So absolutely, for the companies that I work with, they just get it. And candidly, if they don't, they don't want to work with me, because the things that I'm going to advise are going to be long term things that improve those employees lives, both financially and from their experience level as well.
Euan Pallister
Great, great answer. You got any comments, Bradley?
Bradley Pallister
No, I must admit, I didn't actually catch the full question. So sorry about that. But we do have a raised hand here. I don't know whether we can ask Kieran Bailey to pitch in.
Euan Pallister
Yeah, absolutely.
Kieran Bailey
So my question for you guys, you talked a lot about kind of creating that culture of generosity. The key to this, I think, is creating a culture of psychological safety, where people feel bold, to kind of embrace that, and then move forward and kind of really kind of start to pay it forward to other people, what strategies would you have to help people to be able to create that with their business.
April Shprintz
So I think one of the most important things that leaders can do is to embrace their own vulnerability, and share that they are human that they fail, so that not only are you investing in your employees in their growth, and how you want them to be able to do things in a wonderful way, but you're really candidly sharing with them, you don't always get it right either. And that you are not so afraid of failure that you won't try. Because when a leader really owns that, and is vulnerable about the things that maybe they're not the best at and that you know, they'd rather have someone else do, or I took a shot at this, and it didn't go well. But the world didn't end, again, you're making it okay to fail.
And I feel so strongly that to have a really innovative culture, you have got to have the ability to not get it right the first time. And the second thing I would add to that is really embracing a philosophy of iterations. And meaning that, you know, I was in the software industry for years. And we used to joke that if you weren't embarrassed when you first shipped the product, you waited too long. And as soon as the product went out, you would be doing iteration two, and iteration three and making it better and better.
I think another way that you can really encourage your people is to let them know that nothing has to be perfect, get it the best you can to get it going and test it and get feedback on it. And then let's do iteration two and make that even better. Does that answer your question?
Kieran Bailey
Yeah, absolutely. I love the idea of, kind of, if you're not embarrassed, and you're ready, you're taking too long. I absolutely agree. You just got to be thrown into that then sort of build and build and build. Are you are you a fan of David Marquet's "Intent Based Leadership?"
April Shprintz
I think that's a wonderful resource. I'm a fan of lots of folks who really care about the way that they're taking care of their folks. And he's definitely one of those. I think it's, for me, it's been really successful, that whole idea of pushing authority to information, and really creating that space where people feel bold, to step up and make choices more often not good choices, because they feel comfortable. And because you've made them feel safe. But occasionally, as you say, we're going to get it wrong. And I think it's about them knowing that when it does go wrong, they're not just going to get your backside kicked, and they're going to get kicked around the place. We're going to look where we've gone wrong and what we can do better next time. Absolutely. I wholeheartedly agree with that.
And if I can add just one piece and my viewpoint is a little different, because I have a military background. In most of our businesses, what we do is important, but it's not life and death. And we tend to learn more from failures than we do from successes. So we need to embrace those/
Kieran Bailey
All day long. Thank you. Thanks very much. That's a brilliant input.
Euan Pallister
Kieran, thank you very much for your interaction. I'd like to just encourage any of the audience to chip in, just raise your hand and we'll unmute you. There are still loads of questions to answer. We've got another one: "Will you intentionally invest time to be generous? What does that look like?"
April Shprintz
That's a great question. So it can be as simple as putting some time on your calendar every week that I'm going to spend this hour or this hour or two touching bases with my team. Understand what's going on, checking in on clients, it doesn't have to be this huge investment of time, right? Most of us who work out, we spend an hour a day in the gym, okay? I want you to spend an hour a day checking in on your clients and your staff and just really touching base with them. And one of the first things people are going to say is, I don't have time to do that you don't have time not to. And if you take the time to do that, you are going to be surprised at how much you're empowered employees can take off of your plate at how much proactively addressing concerns and questions that your clients have, reduces the time that you're dealing with actual problems.
And the last part is, when you engage that way with your clients on a regular basis, your sales team isn't going to have to prospect as much because your reputation and the loyalty that you breed with the people that already worked with you is going to drive business to you.
Euan Pallister
Excellent. We've got a direct question to you actually, April. "Do you use any type of psychometric profiling for your clients and teams?"
April Shprintz
You know, I do, I am a big fan of the Kolbe Index.[mfn]Using the Kolbe assessment lets us understand ourselves better – our strengths, our motivations, and how we each approach problems to be solved. Knowing our scores helps us understand who we can lean on when needed, who we can collaborate with, and who can offer support in areas we lack. Kolbe scores also help management understand what they can do to support improvement and growth for each team member, and which tools each person needs to succeed. This is especially important for global companies working to engage teams dispersed throughout the world.[/mfn] And it's not so much psychometric as it really measures the way that people are most productive using their energy. So what I'm a big fan of is playing to people's strengths, and never asking them to do things that they're not very good at, because they tend to be much less successful at doing that takes a lot more time. And one of the ways we can really accelerate our teams is letting folks who work together differently, augment each other skills. So I love the Kolbe system.
Euan Pallister
That's brilliant. We've got another raised hand actually. Someone called Matt Kailash perhaps could unmute. Feel free to speak, Matt.
Matt Kailash
Hi, guys, thanks for answering my raised hand here and for putting this event together. It's been great.
April, earlier, you said something that I struggle with, and maybe someone else in this group does too, the idea of, you know, letting go of that outcome or the result? Can you speak a little bit more about how we can become more comfortable doing so? And you know what, what that really looks like in terms of here's what I want. But I also must let go of maybe how that's created or brought about.
April Shprintz
Well, Matt, I asked for the tough questions, that is a great one. And it is a tough one.
It's something I struggled with for years and years. And if I'm candid, depending on how important a certain thing is, to me, I will struggle with it and have to catch myself.
So what I would say is this, we get the things that that we focus on. And in life, if or if you're driving a race car, right, you want to you don't want to hit the wall. So you never look at the wall, you don't focus on all of the ways that things can really come about, you focus on the fact that you want to stay on the road, and then the how of it kind of works itself out. What I mean is if you're again, using that race car analogy, you're not really thinking about what you're doing with your feet and what you're doing with your hands. And you're trusting that if you focus on that finish line, you're going to get there. So that is a way that you trust that that outcome, you know, you've done all the preparation, you've done the best that you can, and you trust that you're going to get to that place that you want to. But you're also letting go of the idea that I have to run a perfect race to win it, I have to do it exactly this way for it to happen.
So those are the outcomes that I'm talking about letting go of not so much letting go of the idea of being a success, but letting go of the idea that that actually happens for you. Now, let me make sure I answered that for you because that's a really great question.
Matt Kailash
You know, that's it, the metaphor of a racecar is really appropriate. And then, how do I want to say this? You answered it in the sense of like, don't lose sight of the finish line. But don't be distracted by the barriers and that wall, right? If you keep your eye on what can prevent the finish, odds are it's going to run into you. But if you focus on the finish line, you'll get around the obstacles. So absolutely answered the question. And I appreciate it.
April Shprintz
Absolutely. Thank you That was a good one that, and that is something that I will tell you people will probably work on forever just because when something's really important, just trusting and focusing on doing the right thing is it's challenging, but it is so worth it.
Matt Kailash
And I'll just add if I may. The idea of not having to be perfect, you know that I am a perfectionist. So that's the point. As part of letting go is like I need the perfect outcome instead of I just need the right outcome.
April Shprintz
And I think that's something that lots of folks struggle with. And especially when you're talking about innovation, and you're talking about a product, you want it to get perfect when it gets out into the marketplace. But keep in mind, it is perfect, or whatever you're creating is perfect in a silo that only has input from you and whoever else is involved, if you think of it as an iteration, and the first iteration will be good, but not as good as the fifth iteration. But you can get it out there and get that key feedback from people. It allows you to let go of that perfectionism, because what you end up with will probably be better than if it had been perfect when you first did it.
Matt Kailash
Outstanding. Thank you.
Euan Pallister
Brilliant as ever, right? So you're always, you're always going the direction you're looking at the end of the day. That's brilliant. I got another one here, directed at your again I'm afraid, April.
April Shprintz
Thank you.
Euan Pallister
"How do you become recharged if you're always around takers, and you're modelling, who gives it back?"
April Shprintz
So it's interesting that. Number one, we talked about it a little bit earlier that the primary person that needs to give to you is you put on that that oxygen max mass first. So make sure that as you're allocating time to be generous and pour into people, you're allocating it for yourself, too. So whatever that is, that for me, it's reading and Palladio's. And it's candidly taking time away from people and just being by myself. And I make sure I do that every week because that's how I can show up at my best.
The second is this, like attracts like, the more generous you are, the more generous people come into your life. And it is so interesting that way that you will find the more that you're giving, the more that you end up being surrounded actually more even by givers than by folks that are looking to receive.
Euan Pallister
That's great. That's absolutely brilliant. And the floor still open. There are lots of questions to answer, but feel free to raise your hand if you wish to speak. I have another one here: "How can I be generous, but avoid manipulators?" I think it's a great question.
April Shprintz
So I think the boundaries are important in life in general. And they're also important when you're talking about generosity. being generous does not mean being a pushover. So for example, when I go into a company, and I'm having these conversations and looking at people, and there are lots of folks that end up getting promoted because they have these great abilities to really contribute.
There are also times when the most generous thing that I can do is recommend that someone gets let go because they aren't a good fit. And I'd like them to go on to wherever they can be successful. And I know that it'll be the best thing for the company, for them not to be a part of the team. So I know we can get that idea that being generous means sometimes being a pushover and letting people walk all over you do whatever they want. That's where the boundaries are really important. And you hold strong to what you know, to be what you personally or your company needs to be successful.
Euan Pallister
That's it. That's great. We have another one on here, which I think refers to the question that Matt asked and your, your answer to that one. "And so it is it like visualising the end goal knowing that you'll get there if you keep believing and never give up on that, like the law of attraction and law of compensation."
April Shprintz
Yeah, I think there is a lot I believe in the law of attraction, I see it too much not too. And so just knowing that you're visualising where you want to go. If you focus on that. All these different ways will come up for you to accomplish it. And what's so interesting, it's just the way our mind works. And I believe it's called the Baader-Meinhof principle. Once you've told your mind, something's important, let's say winning the race. You guys have experienced this phenomenon when you buy a car, and then suddenly, they're everywhere. And you never saw so many of them before. But when you purchase that car, you told your mind this is important. Pay attention to it. So when you focus on that goal, not so much the how but the where you're going to, you've now told your mind focus on opportunities that will get me here. And keep in mind our subconscious is about 80% of our brain, not our conscious mind. So that hard drive is running all the time noticing things we don't even know. But if we've told it that that's important all the sudden we'll notice it and that will make it that much more possible for us to hit those goals that we may not understand the how yet it just keeps showing up.
Euan Pallister
That's brilliant. That's brilliant. We can look at look across life and you can totally relate to that. Absolutely true. Got another one here: "Do I need to shout about how generous I've been to make it most effective?"
April Shprintz
I would say no.
So it's kind of like, you know, my, my good friend, Bob Burg, who was on here earlier, he mentions that he never says that he's a humble person. And Bob is one of the most humble people I've ever met. But I do know that he happens to have the belief that if you're really humble, you'd never say you're humble. And I think the same thing with generosity.
Bradley Pallister
Yeah, humility is a huge, huge part of this and making this generosity culture effective.
April Shprintz
Now, for the person who asked that question, I will tell you that other people will sing your praises. So don't worry, people will know. become very evident, doesn't that, again, the results will speak for themselves, but it will become very evident that you know that you have that humility. And that in itself is a value is that it is it attracts people to you, I think because everyone wants to be around someone who makes them feel good.
Euan Pallister
Absolutely, yeah. But we got any other comments to bring at this point, Bradley?
Bradley Pallister
No, no, not really. I've just looked through some of the questions that there's quite a lot of them here that we probably can't get through to, but I just picked on one here that's from Murray Sellars:  "It may be a cultural issue, but I find the offer of something free or generous can be viewed, sometimes with suspicion. 'Freemium' products that work so well, in some parts of the world don't perform very well in the UK." That's a very interesting observation.  I don't know, Murray, whether you'll be free to say some more on that?
April Shprintz
You know, while we're waiting for him, I find that people value the things that they do pay for. And I'm certainly not against freemium products, by any stretch of the imagination, some of the best software's I ever started with, that's what they were initially. But I also find that people show up differently and value things differently when they have a little bit of skin in the game. So we shouldn't be afraid to charge for things. If there's a value that we're providing for folks, especially if you find that you're in a business environment where that gives it some more inherent value.
Murray Sellars
Yeah, I think that's very helpful April because we might think generous generosity is simply giving something for nothing. But in many ways of maybe giving more than expected, so that that initial, that initial transaction blows me away by how much I've got for what I spent, rather than that I got something for nothing. That might help. I think there is a suspicion because there's always this thought, you know, when is the sting in the tail? Is this too good to be true? If I'm getting generosity, if I'm giving generosity with no thought of perhaps receiving something in return?
April Shprintz
Absolutely, and candidly, me personally, I believe in a free enterprise system, and I am big on value. I don't expect nor offer very much for free, because I want to do exactly what you said, which is offer a lot more value than people are giving me in price because that is my belief system. And it is part of the generosity culture, there are some things that I offer for free, but what I tend to do is offer things for free for the folks who aren't at the place yet to pay for something because it is my way of giving to the folks the way that I was given to when I was first starting out. But I completely agree with what you're saying. And especially when you're talking about a software product, there's nothing wrong with it being even if that price is $9 pain for that value, because you're going to exceed it and what you're offering to folks.
Bradley Pallister
Yes, that's really helpful.
Euan Pallister
Excellent. I've actually got a question for April. I think you've probably already answered it, but I would quite like to just hear it reiterated, really. If my business is genuinely struggling for cash, you know that I'm struggling to keep my employees motivated. Why are we going through a particularly difficult patch? Especially right now, I'm sure many could relate to that. Is there anything that's stopping me being generous?
April Shprintz
I don't think so. I think it depends on how you look at being generous again, everybody wants to tie that to money. But it can be as simple as making recommendations for folks it can be if someone in your organisation is afraid because of the money issues, and they want to go work somewhere else where they feel like they might not have those same concerns. It's wanting what is best for them, and being happy to support them in what is going to work best for them and their family. There are so many opportunities to be generous, and I would think of it like this. The generosity would be the same as just helping How can I be helpful to this person? Sometimes it's just as simple as listening.
Euan Pallister
Absolutely, just listening is very, very valuable as a net for an employee to know they're being listened to, is inestimable value really. I think that that's, that's been very helpful. If you've got any other points to comment on at this point Bradley?
Bradley Pallister
We could go on and on. And this there seems to be no end to the number of questions coming in still. It's one of those things that I've always believed in, tried to be generous. But I don't really know how to articulate it properly. You kind of keep on kind of giving and giving and giving. And sometimes it can take a little while to come back. Got it. And this kind of goes back to that, that faith, the faith that you need, in being generous and giving, it will come back, it's almost like a law, isn't it? It will, it will happen. It will come back and benefit you directly. But yeah, I don't know. I'd like to have utilised it more really.
April Shprintz
I have an analogy for you, Bradley, if I can share it, at least one that works for me.
So I like to think of it. So a lot of times if you think about it, I'm going to do this and I'm going to get this and I need this direct reciprocity. I think of that almost as hunting, I'm going to go out and I'm going to hunt and I'm going to get this thing and I'm gonna bring it back. I think of generosity more as farming, right? I'm going to plant all these seeds all these places, and I know I'm gonna have more food than I could ever eat. I'm not watching that one carrot, like, listen, buddy, you better show up. Because I planted you and I want this. I'm nurturing all of it. And then sometimes I'm surprised because I have way more that grew up, then I remember planting and generosity works a lot like that.
Bradley Pallister
Yeah, no, you're right. You're absolutely right. We've actually got two more hands raised actually, Bill, perhaps we could have his mic unmuted.
Bill Haughton
Yes, thank you. You have shown as yourselves how you've been generous for nothing over quite a lot of webinars. This is an area that you can help us in running these kinds of things ourselves.
Euan Pallister
Absolutely more than happy to help anytime. I think that's one of the reasons. Bradley, you can probably check in a second. But one of the reasons why we wanted to run these webinars is the generosity that there's so much value out there. I pause as kindly shared an immense value and experience today that really, you know, you could read through book after book after book and still not get that same, same value. And I think one of the reasons why we wanted to start these webinars and really continue them for as long as we can, is to bring some of that value to the table and just really help that there's businesses in the UK, particularly at the moment that are under extreme pressure. And we see that we're going from business to business, we're trying to help encourage a culture of innovation and alongside that very much so hand in hand is the culture of generosity. Because that's what gets the ideas flowing out from the employees and gets your ideas on the table. You get this kind of, you know, no fear kind of approach. People just having fun, some great cultures that are starting to grow, but we have businesses out there that are really genuinely struggling. That shouldn't be, you know, we should be able to bring that value to the table and just help each other in it. And it kind of just, you know, be alongside companies really, what have you got to say on that Bradley?
Bradley Pallister
Yeah, one thing, obviously, we're just picking up on that point about helping clients to create a culture of innovation. I think what we found is that clients don't really, you know, when we're first talking to them, they don't believe the amount of ideas that their team can actually come up with. And once we've actually started the ball rolling, the, the momentum that we can actually achieve out of the resources you've already got, is absolutely phenomenal. And, yeah, I love those, you know, ideation workshops, so we do some of the ideas and the input we get from, from, from the tea from the clients, teams, you know, wherever they are on the, on the hierarchy, whether they're from the warehouse with their driver, whether they're, you know, the CEO, but the ideas that come through are incredible. And, yeah, I love doing that. That I'm gonna run, it's just yeah, no, it's just, it's just making that, as I said earlier, that leap of faith to just give it a try, because genuinely, you'll be incredibly you'll be surprised at what you've actually got right at hand.
Euan Pallister
Thank thanks, Brad.  Have you got any comments on that, April?
April Shprintz
Well, I think in answer to his question, as far as, could they be offering things like you guys are doing with these webinars? I'd say absolutely. And the thing that prevents a lot of us from doing it, it's just fear that it won't be good enough. So I would go back two iterations, my first ever speaking event, my first ever webinar, I wouldn't want any of you guys to attend it. But I'm really glad I did it, because that got to a place where more and more people could be offered value. So if you're thinking about doing something like Bradley, and you've been doing, you should absolutely go for it, because it can only get better from the first one. it, because that got to a place where more and more people could be offered value. So if you're thinking about doing something like Bradley, and you've been doing, you should absolutely go for it, because it can only get better from the first one.
Bradley Pallister
Yeah, we've certainly had our fair share of bloopers haven't we!
Euan Pallister
Certainly have.  Raised hand here as well. Robin, is it? Is there? Is it Robin?
Robin Pallister
Hello, again. Sorry. It's Robin. Yeah, from Innovolo as well. Good to see you, excellent event, by the way. And just wanted to throw it out there April, do you think really, generosity is actually showing generosity is really, really simple. As a leader and a manager, it could just be down to showing enough interest in them to actually ask them for their ideas. And just as simple as that, and just maybe even just drawing alongside them, coaching them, mentoring them trying they have genuine interest. And I think we found that when we're young, that just by just getting on the second page, and the ideas that come out of it and the trust that's generated that sort of spirit of teamwork, it just really does bring up some incredible ideas. A lot of business owners and leaders are missing some of the best ideas that are out there because they're not putting that trust and drawing their team in closer to them.
April Shprintz
Robin, I would absolutely agree. And I would say that adding this type of generosity into your company is not unlike starting a workout programme.  If you've never worked out, you don't have to go and be at the gym for two hours every day and change everything about the way you eat, go walk around the block. So to your point, ask one of your employees, how can I help you more? What are your thoughts on this? You don't have to go full bore in the very beginning, because it will start momentum and things will go more and more and what you'll find is as you're doing it, then that person is going to go do it for someone else. And it will become this 'Pay It Forward' kind of movement within your organisation that just keeps reaping more and more rewards.
Robin Pallister
Yeah, that's good. And how could you help me as a business leader or not to get rid of that kind of mantra that because I'm a director, because I'm the boss, I've got all the best ideas. When actually, if the truth be known, we should be hiring people better than us. So, they should, in theory, have better ideas, but they're not.
April Shprintz
They should. And candidly, if you are as high up in leadership, as most of us get to be, where that many steps removed from our product or service and our clients, so how could we know best? We want their input.
Bradley Pallister
We've got a very, we've got an attendee here that's got a lot of thoughts on that very point, Mr. Roby, are there whether you'll be free to pitch in with a couple of your comments on that one?
Dave Roby
Well, as April has said, it's all about the people. At the end of the day, if you take care of your people, they'll take care of you. And it's understanding them and the value that they bring. As Steve Jobs said, you know, we always hire people smarter than us and listen to them, rather than just hiring people smarter than you and putting your thumb down. So my two cents would be, folks. It's all about the people.
April Shprintz
That's great.
Euan Pallister
Okay, thanks for your input, Dave. We've run seven minutes overtime already. So I think probably unfortunately, we need to wrap this event up, just for the sake of the attendees really is okay, April. As mentioned before any questions which have not been answered live, we will get in touch with you to answer these personally. And we will be posting on social media as well. So watch out for that. I would like to thank you very much for the advice and input that you've given has been absolutely excellent, really inspiring. Something that we can all take away I'm sure I'm proud. Thanks for your insight to trust has been some valuable key takeaways for everyone. Really appreciate any feedback. So feel free to fill in the survey as we close. And it was mentioned at the beginning. If you have any further questions or would like to explore any particular product development or anything, just reach out our vices free, happy to generously give you our advice. We will be very willing to assist.
And with that, we'd like to remind you of our next event also coming up in December. So lookout for the invites.
Thank you all very much for your time contribution and your feedback. I'd like to wish you all the very best for the future. And goodbye for now. Thanks so much.