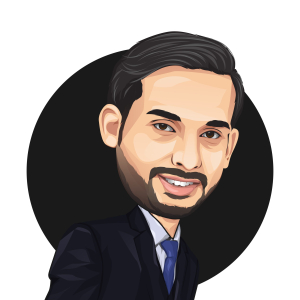 Sometimes, as service/solution providers, we humans don't understand the client's problems. Other times the client couldn't communicate the key points that may help us help them better. We first need to learn the clients' business processes – before immediately sketching the solution based on some crude requirements. Only then we can come up with a solution that client truly needs rather than what they want.
I design solutions to solve the client's problem. I understand the client's need/business process and come up with a solution to address the problem. I handle the technology (electronics, electrical software etc) aspect of the solution. Designing from a simple prototype to scalable solution. The thing I enjoy the most is the opportunity to learn new things. Every project is different, target different problems within different environments, and has different constraints and resources. This environment keeps us on our toes and always thinking outside the box, and learning new technologies.
My formal education includes a Bachelors' degree in Electronics Engineering and a Masters degree in Electrical Engineering based on control systems. I have more than a decade of professional experience in embedded systems development. That's electronics hardware design, embedded software (firmware) development, PCB designing and software development. I have developed products from scratch, starting from the proof of concept to the final deployment. I have lead a team of engineers in projects to solve complex engineering problems. I am very passionate about engineering and love to work in a challenging environment.
When I am not working I love to spend time with my family – especially with my son and niece.  I like to go out with family and friends or watch a movie. I love to learn about new technologies.
A platform designed to aid in the building and launching...