Industrial Designers in Newcastle
Innovolo's experienced industrial design and product development team in Newcastle understands how to strike the perfect balance between innovation, aesthetics and functionality.
Our experts bring together a deep understanding of your business challenges, product requirements, latest methodologies, technologies and materials, customer use specifications, and costing objectives to accompany you through your entire product design, industrial & product development process.
Innovolo's product development professionals and industrial designers create quality products, reduce production costs, shorten your time-to-market, and boost your overall competitiveness.
Whether for a turnkey project or ad hoc services, we provide the best knowledge and knowhow.
Guaranteed.
The Innovolation™ Framework
The Innovolation™ Framework is an agile Research and Development outsourced innovation methodology designed to help SMEs to leverage market gaps in their current product or service offering.
The process is an overall packaged innovation management offering, and you may wish to carry out some steps yourselves.
If only I could find a product design company near to me in Newcastle…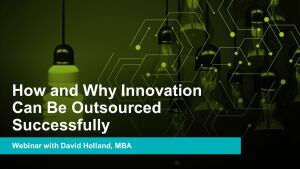 Euan Pallister 00:04 Hello, welcome, everybody. Great to see you...
Read More
Amazing Inventions from Newcastle
Visionary, humanitarian, inventor, and philanthropist, William Armstrong has probably done more for the reputation of the North East than any other Englishman. Born in Newcastle, Armstrong is credited with several world-changing inventions. Among these are the hydraulic crane, which was inspired by Armstrong's interest in fishing.
The omnipresent light switch was brought to us by another Newcastle inventor by the name of John Henry Holmes. In 1884, Holmes patented the now familiar light switch, which came about as a result of installing lighting at his father's house in Newcastle.
Cars were not always the convenient electronically equipped vehicles they are today. A little more than a hundred years ago, you could not simply drive along during a rain shower and expect to see out the front window for too long. Well, Newcastle native Gladstone Adams fixed that with the invention of the windscreen wiper. This inventor had his ​"eureka!" moment when he was driving home from a Newcastle United game during snowy weather. After stopping several times, he realised the solution, and thus came up with the wiper wiper