So, you have a
Dream
, it's wild, it's wacky, and it's going to set the world on fire.
Your Dream is out there, it's the next Dyson of inventions, and you can already visualise all your Distribution Centres around the country.
There are no rules out there to say you're not allowed to
Dream
– nobody can stop you. In fact, my favourite quote is
"Think big and don't listen to people who tell you it can't

be done

"

.
The reality is, that whilst you may have this amazing
Dream
, to turn this into an actual tangible thing that people will buy, you have a lot of work to do
. You need to determine whether it's actually
feasible
, and whether you'll get your ROI. I mean, it can
be done
, but do you have the resources to do it, and does the market even want it?
Regardless of who you are, whether you're already a successful businessperson, or whether you're not, whether you're in business, or whether you're not, whatever your situation, and whoever you are, it's the same story
. If you want to develop a
Dream
and bring it to market, you have no option but to conduct a
Feasibility Study.
And if you're not sure how to do one of these, or what
is involved
, there are experts out there who actually conduct these for you
. They know when it needs to happen.
They can help you take the right steps to ensure that if you do develop your
Dream product or service
, you're going to get the absolute
maximum
ROI
.
It is very important that when you conduct a
Feasibility Study
, that the correct steps
are taken
, in the right order
. You can't do one on the back of a fag packet and hope for the best.
They have to
be carried
out throughout the product life-cycle, not
just
before you launch.
If you engage with a professional company who can conduct this for you, you'll end up with a report that you can hand to prospective investors, to give them the assurance that they're going to realise some increase – this is
absolutely
critical
. And if the report
is prepared
correctly
, it will include the following;
Description of Product / Service

Technology Considerations

Product / Service Marketplace

Suggested Outline Marketing Strategy

Organisation and Staffing

Findings & Recommendations
Some of this may have gone right over your head, you're lost in the whirlwind of all the detail that needs to be gone into, and you don't know where to start
.  Your dream has become a nightmare…
Simply
engage with a company such as Innovolo who can conduct this
Feasibility Study
for you and provide you with a
Go /No Go Decision
.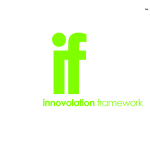 As part of the Innovolation Framework which means that your idea will be scrutinized, developed and tweaked in a systematic, structured and 100% confidential manner, Innovolo can provide some of this for you potentially free of charge if you ask us nicely enough.